PC in a plug hits the UK
A computer the size of a plug has been launched this week in the UK.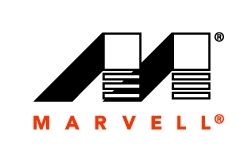 A computer built into a three-socket plug has been released in the UK by American firm Marvell Technology Group this week.
The "SheevaPlug" allows a customer to plug the device into the wall and use it as a home server. The company claimed it consumes just one tenth of the power compared to using a PC for the same job.
Rob Enderle, principal analyst for the Enderle Group, said in a statement: "The Plug Computer is one of the more amazing technologies that have come out this decade and it has the potential to change the world."
The plug itself contains a Marvell Kirkwood 1.2GHz processor with 512 Mb of NAND flash, 512 Mb of DRAM and a USB 2.0 port. It connects to the home network through Ethernet.
Versions of the plug computer, being targeted at developers, have already been launched in the US but this is its first foray into the European market.
Dr Simon Milner, vice president of the Enterprise Business Unit for Marvell, said: "The wide range of applications created from the open-developer SheevaPlug platform serves both retail product partners and service providers."
"We are thrilled to introduce SheevaPlug to the European developer community and look forward to seeing many new applications and new consumer product ideas developed and brought to market."
The platform is also going to be used by companies such as Buffalo, Seagate, D-Link and Lacie, which will release products based on the plug in the future.
A daily dose of IT news, reviews, features and insights, straight to your inbox!
A daily dose of IT news, reviews, features and insights, straight to your inbox!
Thank you for signing up to ITPro. You will receive a verification email shortly.
There was a problem. Please refresh the page and try again.