EMC ups its offer for Data Domain again
EMC has again raised its offer for Data Domain on the same day NetApp announced its proposition has passed regulatory clearances.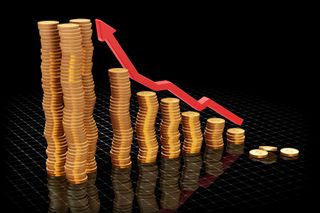 EMC has again increased its offer for Data Domain, just as NetApp gets the go ahead from regulators.
The all-cash offer from EMC yesterday jumped from $1.8 billion (1.1 billion) to $2.1 billion, while NetApp's offer stands at $1.9 billion in cash and stocks.
In a letter to Data Domain's chief executive, EMC's chief executive Joe Tucci said: "Over the past several weeks we've received strong support from many Data Domain stockholders and customers, validating our belief that EMC is Data Domain's best choice."
"With regulatory requirements now fulfilled, and in light of the clearly superior proposal we submitted to Data Domain's Board of Directors today, we expect Data Domain to sign our definitive agreement that will deliver superior value in cash to the Data Domain stockholders in as little as two weeks."
Earlier on the same day, NetApp had released a statement confirming its offer had passed all regulatory checks and was going to a stockholder vote on 14 August.
Dan Warmenhoven, chairman and chief executive of NetApp, said in a statement: "In response to EMC's revised, unsolicited offer, the NetApp Board of Directors will carefully weigh its options, keeping in mind both its fiduciary duty to its stockholders and its disciplined acquisition strategy."
The bidding war began for Data Domain at the end of May when NetApp reportedly bid $1.5 billion for the firm. At the start of June, EMC came in with a full cash offer of $1.8 billion and since then the two companies have been going back and forth trying to out bid each other.
IT PRO contacted NetApp to see whether it wished to update this statement but it hadn't returned our request for comment at the time of publication. We also contacted Data Domain but a spokesperson said they could not comment on any aspects of the deal.
A daily dose of IT news, reviews, features and insights, straight to your inbox!
A daily dose of IT news, reviews, features and insights, straight to your inbox!
Thank you for signing up to ITPro. You will receive a verification email shortly.
There was a problem. Please refresh the page and try again.