SaaS not keeping customers happy, Gartner says
Customers are reporting disappointing experiences using Software as a Service, according to analysts.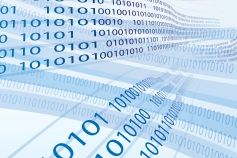 A new report from analysts Gartner may make uneasy reading for vendors offering Software as a Service (SaaS) packages, as that firm has found customers using SaaS didn't offer a "ringing endorsement".
In a recent survey, the analysts found that although SaaS was growing in popularity, customers were often underwhelmed by the experience. "Our research findings did not exactly provide a ringing endorsement of SaaS, in fact I would go as far as to say that satisfaction levels among SaaS users are little more than lukewarm," said Ben Pring, research vice president at Gartner.
"Although macroeconomic factors would seem to favor SaaS providers, almost two thirds of respondents said that they planned only to maintain their current levels of SaaS in the next two years."
The survey found that although roughly a third expected to increase their investments (32 per cent), just over half would maintain current levels and 10 per cent would either discontinue or decrease levels.
Those firms that have elected to stick with more traditional systems cited the high cost of services, expected integration difficulties, and a lack of technical suitability for their decision to ignore SaaS.
UK enterprises were more disparaging about their real-world experiences than their US counterparts who most satisfied with provider responsiveness, functionality and general performance.
In the UK respondents were satisfied with support compliance and reliability, while both continents expressed disappointment with costs and integration issues. Gartner warned vendors that they must address these issues if they are to keep current customers happy and win new ones.
"At a time when SaaS is becoming more of a consideration for enterprises, the results of this survey will be somewhat disquieting for SaaS vendors," said Twiggy Lo, principal research analyst at Gartner.
"Underwhelming customer satisfaction scores, hesitation over the true cost of SaaS solutions, and concerns regarding how successfully SaaS applications can be integrated with other applications all point to issues that will need addressing and resolving."
A daily dose of IT news, reviews, features and insights, straight to your inbox!
A daily dose of IT news, reviews, features and insights, straight to your inbox!
Thank you for signing up to ITPro. You will receive a verification email shortly.
There was a problem. Please refresh the page and try again.