Budgets are still tight, but 'cloud slowdown' claims haven't quite materialized in 2023
Positive cloud spending forecasts for 2024 suggest there's light at the end of the tunnel for enterprises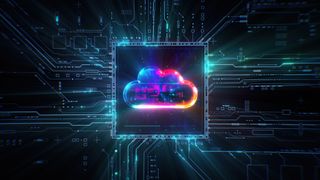 (Image credit: Getty Images)
With global public cloud spending forecast to skyrocket in 2024, early 2023 warnings over a potential 'cloud slowdown' haven't exactly come to fruition.
Research from Gartner shows that global end-user spending on public cloud will surge by 20.4% across 2024, reaching a total of $678.8 billion and marking a significant increase compared to the $563.6 billion spent across 2023 so far.
A combination of factors appears to be driving this increased spending among enterprises globally, not least of all a widespread sharpened focus on generative AI.
Sid Nag, VP analyst at Gartner said that cloud has now become "essentially indispensable" and forms the backbone of modern business operations.
"Cloud continues to be the disruptor in an organization's technology and business operational models," he told ITPro. "However, the role of cloud is shifting rapidly from technology disruptor, to a capability enabler, to an innovation facilitator and, eventually, a business disruptor."
"So in essence organizations absolutely cannot afford to neglect spending in this area," Nag added.
Gartner expects significant growth in all segments of the global cloud market in 2024, with infrastructure as a Service (IaaS) forecast to experience the highest end-user spending boost at 26.%.
Meanwhile, platform as a service (PaaS) spending is also expected to increase by 21.5%.
These promising spending growth predictions come in sharp contrast to what we saw at the beginning of 2023.
In January this year, analysts warned that the cloud market could face a significant dip in revenue due to deteriorating economic conditions.
However, researchers at the Uptime Institute based their claims on the fact that hyperscalers such as AWS and Microsoft both experienced slower growth toward the end of 2022.
AWS recorded a 27.5% increase in revenue across the third quarter of 2022, marking a dip compared to the previous period.
And while this did mark the "slowest growth" in the company's history, the purported slowdown was based around comparisons to the whirlwind highs of the early days of the pandemic in which organizations pivoted to remote operations and embarked on a mass shift to the cloud.
Deteriorating economic conditions, rising energy costs, and inflation were expected to result in a scaling back of IT and cloud spending among enterprises as they looked to weather a looming storm.
But spending statistics across 2023 show this hasn't exactly been the case.
SaaS spending across the year reached a total of $205 billion, marking an increase on 2022 in which $174 billion was allocated to cloud application service spending.
IaaS spending also exceeded expectations in 2023, reaching $143 billion compared to just $120.3 billion last year.
Cloud spending hurdles still remain
Nag said that recent Gartner data shows organizations are still investing in cloud and IT to essentially meet future expectations and strike a lead on their competitors.
"While organizations are being very discerning about their spend, 69% of CFOs are asking their internal organizations to increase spending on their cloud and digital initiatives since they see this as an opportunity to get a leg up on the competition," he said.
His comments align with what ITPro was told in January this year by fellow Gartner analyst, John-David Lovelock, who suggested that firms willing to invest during troubling conditions would reap long-term benefits.
Nag noted, however, that the combined issues of "change fatigue" among CIOs and organizational cost reductions are still having an impact on broader IT and cloud spending.
RELATED RESOURCE
Magic Quadrant for Cloud AI Developer Services

Discover how Cloud AI Developer Services (CAIDS) vendors measures up against each other

DOWNLOAD NOW
Many CIOs are becoming more pragmatic on investment in this regard due to stricter spending restrictions at their organizations.
"Change fatigue among CIOs is most often manifesting as hesitating to engage or lengthening negotiations for new projects and initiatives," he said.
"These delays can also be attributed to a new wave of pragmatism, capital restrictions or margin concerns. In extreme cases, organizations are resorting to cost-cutting measures, such as reducing headcount and cutting discretionary spending.
"Organizations taking a more pragmatic approach are simply shifting the emphasis of ongoing IT projects toward cost control, efficiencies and automation, while curtailing IT initiatives with longer ROIs. The overall effect is to have downward pressure on overall IT spending, particularly new spending."
Stay up to date with the latest news and analysis from the world of cloud computing with our twice-weekly newsletter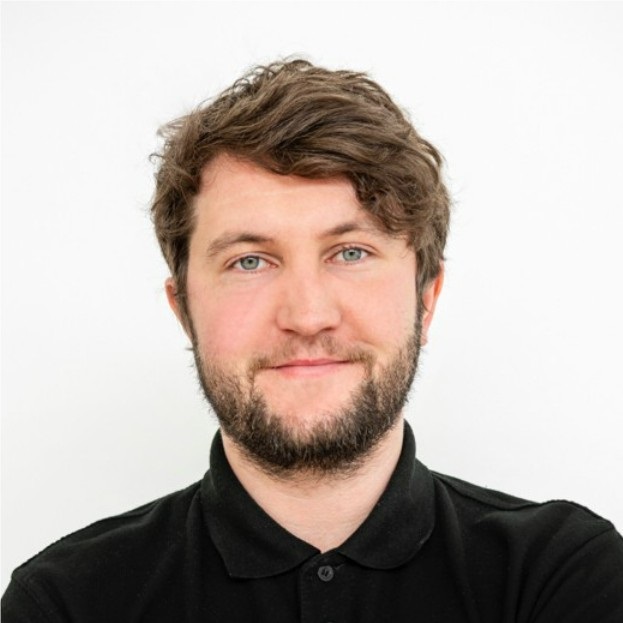 Ross Kelly is ITPro's News & Analysis Editor, responsible for leading the brand's news output and in-depth reporting on the latest stories from across the business technology landscape. Ross was previously a Staff Writer, during which time he developed a keen interest in cyber security, business leadership, and emerging technologies.
He graduated from Edinburgh Napier University in 2016 with a BA (Hons) in Journalism, and joined ITPro in 2022 after four years working in technology conference research.
For news pitches, you can contact Ross at ross.kelly@futurenet.com, or on Twitter and LinkedIn.