Netbook sales will double year on year
Netbook sales will double, while traditional notebook sales will flatten for the first time, an analyst has said.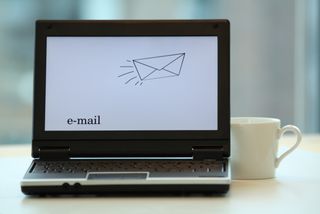 Netbook sales will double year-on-year worldwide, according to a report released this week.
Retail analyst firm DisplaySearch said in its Quarterly Notebook PC Shipment and Forecast Report that it expected sales of netbooks to rise to 33 million units - amounting to a 20 per cent share in the PC market.
However, the report also predicted that the traditional notebook market will level out for the first time, blamed partly on the rise of popularity for its smaller counterpart.
The report said: "Penetration of mini-notes is one of the primary factors behind DisplaySearch's expectations of flat year on year demand for notebook PCs. The other factor is a dramatic reduction in demand from enterprise customers. Businesses responded quickly to the economic downturn by cutting purchasing, especially of expensive IT-related products."
It does seem that display size is still important, with the preference for netbooks leaning towards the larger models.
John F Jacobs, director of Notebook Market Research and author of the report, said: "Mini-notes are forecast to continue to be a significant portion of the market. However, as display sizes of these devices have quickly moved from 7.0" to 8.9" to 10.1", and now with the emergence of 11.6" and 12.0" mini-note products, it is clear that buyers want a light-weight device, but that they also want a bigger display."
All is not lost for traditional notebooks, however. "While these devices have certainly created a new market, our research indicates that they are predominantly used as secondary PCs by consumers, and are not replacing notebooks," Jacobs said.
A daily dose of IT news, reviews, features and insights, straight to your inbox!
A daily dose of IT news, reviews, features and insights, straight to your inbox!
Thank you for signing up to ITPro. You will receive a verification email shortly.
There was a problem. Please refresh the page and try again.