Online population to double by 2013
Businesses should plan for the shift from the Western world to Asia, Forrester Research has said.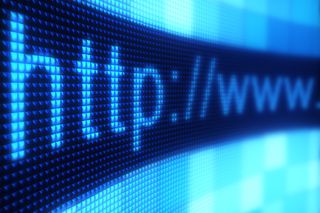 The number of people using the web will grow by 45 per cent to 2.2 billion by 2013, according to a report from Forrester Research.
Most of those new users will come from Asia, which will have 43 per cent of the world's web users within a few years. China will become the biggest online country, home to 17 per cent of web users by 2013.
In the meantime, the US, Western Europe and industrialised Asian countries - such as Japan and South Korea - will see slower growth, adding between one and three per cent each year, as so many are already online.
However, the shift will have repercussions for global businesses.
"While per capita online spending is likely to remain highest in North America, Western Europe, and the developed markets of Asia throughout the next five years, the shifting online population and growing spending power among Asian consumers means that Asian markets will represent a far greater percentage of the total in 2013 than they do today," said senior analyst Zia Daniell Wigder, in a statement.
"Multinational organizations must understand the dynamics of the shifting global online population to ensure that they are positioned to take advantage of emerging international opportunities," Widger added.
That said, US web users will rise to levels on par with internet leaders such as the Netherlands, the UK, and Japan, with usage climbing from 73 per cent to 82 per cent.
Europe will see its highest growth rates in Russia and Turkey, which should add users at about eight per cent per year, while Spain will see growth of five per cent.
Africa will start to add more users, but it has a lot of catching up to do. At the moment, just eight per cent of global web users are from the continent. That said, some Middle Eastern and African nations will see growth of as much as 13 per cent in the next few years, lead by Egypt, Iran and Nigeria.
Click here to read on about the top 10 UK web brands, and why they're so loved.
A daily dose of IT news, reviews, features and insights, straight to your inbox!
A daily dose of IT news, reviews, features and insights, straight to your inbox!
Thank you for signing up to ITPro. You will receive a verification email shortly.
There was a problem. Please refresh the page and try again.