Gordon Brown says tech has 'changed foreign policy'
Speaking at the TED conference in Oxford, the PM said the web and communications will help the world to face global challenges.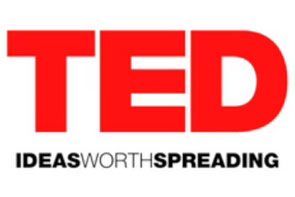 Communications such as the web mean the world finally has the ability to tackle global challenges like poverty, human rights abuses and climate change, according to Prime Minister Gordon Brown.
A surprise speaker at the TED conference in Oxford yesterday, Brown opened his talk with famous photos that spurred the world to action - a young girl screaming after a napalm attack, a man blocking a tank in Tiananmen Square, and an Iranian girl shot to death at a protest.
He said such images pull the "invisible ties and bonds of sympathy that bring us together to become a human community." But what's new these days is that such images and information can be shared instantly across the world, "offering the ability to find such common ground with people we can never meet."
Sympathy isn't all, he said, adding that modern communications allow people to "organise to take collective action," too.
"I believe this makes this a unique age in human history, it is the start of what I will call the creation of a truly global society," he said, asking attendees of the elite conference to consider what anti-slavery campaigners could have done with such powerful tools.
Brown cited a series of more recent cases - the "coup de text" against Estrada in the Philippines, Burmese monks blogging, the Twitter revolution in Iran - as examples of how the world has changed.
He said: "Foreign policy can never be the same again."
If we combine, Brown said, our moral ethics spurred by closer ties with the ability to take action globally, that "gives us the first opportunity as a community to finally change the world... we are the first generation which is in a position to do this."
Brown also used the talk to call for more global institutions to handle worldwide issues such as the economy, the environment and human rights. You can watch his full speech here or in the video below.
Click here for our five favourite TED talks.
A daily dose of IT news, reviews, features and insights, straight to your inbox!
A daily dose of IT news, reviews, features and insights, straight to your inbox!
Thank you for signing up to ITPro. You will receive a verification email shortly.
There was a problem. Please refresh the page and try again.