Yahoo posts first profit rise in 15 months
Yahoo finally manages to post a rise in profits, but revenues still slide.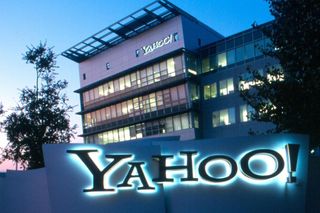 Yahoo has posted its first profit rise in fifteen months.
That said, revenues fell 13 per cent in Yahoo's second quarter, dropping to $1.57 billion from $1.79 billion in the same period a year earlier.
This was offset by a series of cost-cutting measures which have seen the company close a number of projects and reduce its headcount from 14,300 this time last year to 13,000. The cuts propelled Yahoo's profit from $131 million to $141 million this quarter.
"Considering the economy, I'm pleased with our results," said Yahoo chief executive Carol Bartz. "We established a clear, simple vision to be the centre of people's lives online, and we're backing that vision with important initiatives."
One of these initiatives is a new homepage that will drag in content from social-networking sites such as Facebook and Twitter. The search company is also reported to be in negotiations with Microsoft over a new search deal.
"What's really holding (the stock) up is an imminent deal that people are expecting with Microsoft," noted Laxmi Poruri, an analyst with Primary Global Research. "The truth of the matter is Yahoo is not executing extremely well on one business, unlike Google."
"Yahoo seems to be floundering on search and display, its two main businesses, and it needs to show it can blow the water out of one of those lines of businesses before it's going to be loved again."
The results make grim reading next to those of Google. The search giant posted a revenue increase of $5.52 billion for the second quarter, as it continues to weather the worst of the economic downturn.
A daily dose of IT news, reviews, features and insights, straight to your inbox!
A daily dose of IT news, reviews, features and insights, straight to your inbox!
Thank you for signing up to ITPro. You will receive a verification email shortly.
There was a problem. Please refresh the page and try again.