Bing's problem isn't its lack of appeal… it's Google's aggressive market tactics
The search engine claims it's been hamstrung by Google's dominance in the search space. Does it have a point?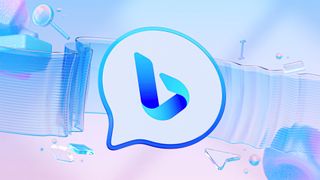 (Image credit: Microsoft)
Comments from Microsoft execs during Google's antitrust case last week have, if nothing else, shone a light on the failings of Bing in recent years.
The Department of Justice (DoJ) alleges Google has abused its market dominance in the marketplace and created a restrictive environment for other industry players, such as Microsoft, or DuckDuckGo. This has supposedly prevented competitors from reaching their full potential. Microsoft, unsurprisingly, agrees with the DoJ's view.
Supporting this argument is the fact Google has been accused of paying roughly $10 billion annually to smartphone manufacturers such as Apple, as well as wireless carriers, to ensure Google Search is the default.
Jonathan Tinter, a VP at Microsoft, told lawmakers Bing's efforts to secure default states on smartphones in the US have consistently fallen flat, which has, in turn, resulted in a poorer quality of product for search users.
Microsoft is willing to take a hit on Bing
It's natural for Microsoft to be frustrated at its current search engine market position given Google's long-standing dominance, with Google enjoying a massive 83% market share as of July 2023, according to Statista.
This marks a decrease from 89% three years ago, however, suggesting promising signs for Bing, which increased its share from 4% to nearly 9% during that period. But, broadly speaking, it's still a minnow nibbling up the scraps while Google cashes in on its dominance. To suggest that Bing's woes lie solely at Google's door is wrong, though. The reality is that it's just not as mature or robust a platform.
Microsoft throwing its toys out of the pram amid claims of anti-competitive practices is also rather hypocritical given its well-publicized spat with European lawmakers over Microsoft Teams in recent months.
Microsoft has thrown a lot of money at Bing over the years, so logic would tell us something must've budged in that time. But it's not quite as simple as you'd assume. Tinter told the inquiry Microsoft has gone so far as to offer lucrative revenue-sharing agreements with manufacturers and carriers, all of which were turned down.
Bloomberg also reported Microsoft CEO Satya Nadella meeting with Apple chief exec Tim Cook to lobby on the matter. This deal would have resulted in a multi-billion-dollar loss for Microsoft, but one it was willing to accept providing it improved its market share. Instead, Apple chose to continue with Google as the default search platform for Safari.
Apple executive Eddy Cue told the inquiry "there wasn't a valid alternative to Google" at the time of the talks, and Apple is said to have had "concerns about Bing's ability to compete with Google in quality and capabilities". It appears the penny just hasn't dropped for Microsoft after all these years.
Why Bing is caught in a doom spiral
It's hard not to empathize with Microsoft's predicament. During recent testimony at the Google antitrust hearings, CEO Satya Nadella painted a grim picture for the firm in its fight to expand its footprint in the search space.
RELATED RESOURCE
This eBook shares how to utilize hybrid and multi-cloud environments so that you experience the maximum benefits of quickened microservice application development.
Targeting a lucrative deal with Apple could have been a silver bullet it needed to improve its standing, Nadella hinted. Had this deal gone through, Bing would have experienced a marked improvement in usage, which, in turn, would have prompted an increase in what he described as "query flow". This refers to the volume of queries made on the search engine.
With the might of Apple's userbase behind it, Bing would likely have witnessed a rapid surge in activity, meaning the team behind the platform would have a broader pool of data to draw from when improving it. This increase in user traffic would also have had advertisers flocking to Bing more readily.
Nadella described the lack of traffic as a "vicious cycle" in which the platform has been unable to attract traffic, and thereby unable to generate revenue and improve its capabilities. In this sense, it's easy to see how Bing has wallowed in relative obscurity compared to its major league competitor for so many years.
Why we should cut Bing some slack
Bing has many redeeming features and attributes that make it a viable option in the search engine market. Not least of all the fact that alternative search engines such as Yahoo or DuckDuckGo rely on Bing results. For more privacy-conscious users of the latter, Bing is the foundation on which their safety rests.
Similarly, the advent of generative AI over the last year represents a prime opportunity for Bing to differentiate itself in terms of features and functionalities – and it's something that Microsoft has been keen to emphasize in recent months. Earlier this year, Nadella said its multi-billion-dollar generative AI push could be Microsoft's ticket to breaking Google dominance in the space. He also told The Verge that ChatGPT would let Microsoft "make Google dance" and up the stakes in the market.
The integration of ChatGPT in Bing Search could, in the long term, give Microsoft an opportunity to provide richer, more detailed answers to user search queries. This is something it's traditionally lacked when compared to Google Search.
The risks and strategies of using privacy as a business differentiator
Nadella's recent testimony appears to have hit the nail on the head, however. Google makes it exceedingly difficult for upstarts or rivals to compete by virtue of the fact it's the default search engine on billions of devices worldwide.
Breaking that barrier is no easy task, especially when one considers how unlikely users are to change their default settings. Without it, it's unlikely Bing will make positive strides. Without the influx of users, too, it's destined to be locked in the "vicious cycle" that Nadella bemoans. Unless, that is, US regulators do something about it.
Get the ITPro. daily newsletter
Receive our latest news, industry updates, featured resources and more. Sign up today to receive our FREE report on AI cyber crime & security - newly updated for 2023.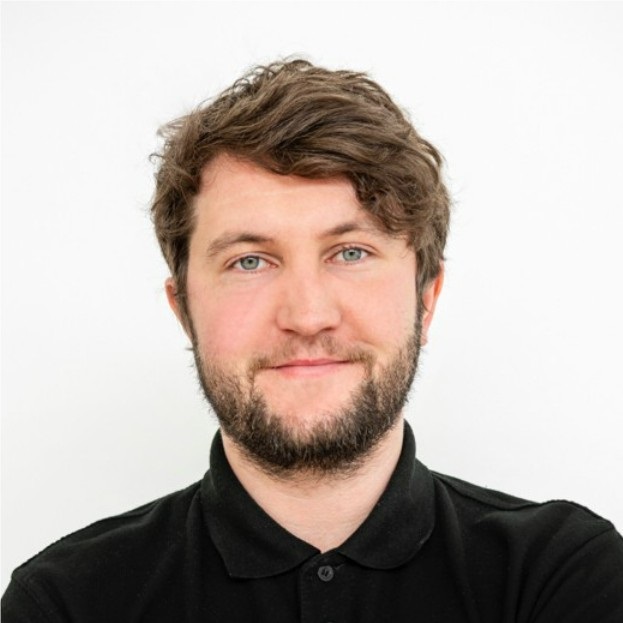 Ross Kelly is ITPro's News & Analysis Editor, responsible for leading the brand's news output and in-depth reporting on the latest stories from across the business technology landscape. Ross was previously a Staff Writer, during which time he developed a keen interest in cyber security, business leadership, and emerging technologies.
He graduated from Edinburgh Napier University in 2016 with a BA (Hons) in Journalism, and joined ITPro in 2022 after four years working in technology conference research.
For news pitches, you can contact Ross at ross.kelly@futurenet.com, or on Twitter and LinkedIn.