Spinvox uses people to translate voice to text
Spinvox's tech is under fire after it was alleged that the firm mostly uses people to transcribe messages from voice to text.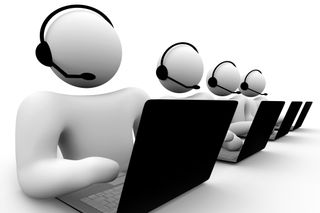 Many messages converted from voice mail to text by Spinvox are allegedly transcribed by call centre workers in Egypt, South Africa and the Philippines.
So claims a BBC investigation, which suggested the British firm relies less on its electronic "Voice Message Conversion System" than it does on the quick typing skills of call centre workers.
Spinvox admitted on its website that the so-called "Brain" also "is able to call on human experts for assistance."
The BBC claimed the "majority" of messages actually went though human transcribers, however. It quoted one Spinvox worker as saying: "The machine doesn't understand anything."
While this raises questions about the success of Spinvox's technology, it also means private data is being sent overseas - and apparently the firm is listed as keeping its data within Europe.
Spinvox had yet to respond to our request for comment at the time of publication, but it told the BBC: "Speech algorithms do not learn without human intervention and all speech systems require humans for learning - Spinvox does this in real-time... The actual proportion of messages automatically converted is highly confidential and sensitive data."
A daily dose of IT news, reviews, features and insights, straight to your inbox!
A daily dose of IT news, reviews, features and insights, straight to your inbox!
Thank you for signing up to ITPro. You will receive a verification email shortly.
There was a problem. Please refresh the page and try again.