Lincoln gets city-wide Wi-Fi network
A local ISP has expanded Lincoln's Wi-Fi network to cover the entire city.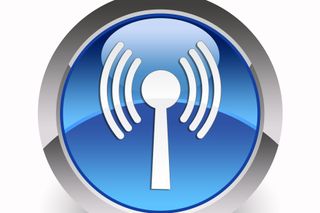 Lincoln city visitors will soon be able to log on to wireless connectivity wherever they are as the company behind its Wi-Fi network is extending its coverage.
Local internet service provider (ISP) AB Internet initially set up city centre Wi-Fi back in February of this year, but now plans to roll it out further, allowing both businesses and residents to access it for a small daily charge.
"We are building the first sustainable UK Wi-Fi city networks and that sustainability gives us the latitude to provide bigger coverage," Neil Tucker, sales and marketing director for AB Internet, told IT PRO.
"Historically wireless has been limited to the coffee shop off the high street, but we want to bring the benefits of wireless to everyone."
In addition to businesses and residents, city authorities such as the police will be able to take advantage of this extension. Staff and students at Lincoln University will also benefit.
"Creating a Wi-Fi zone in Lincoln... is a fantastic opportunity to bring this historic city further into the twenty-first century," said City of Lincoln Councillor Darren Grice. "It's a good example of organisations working together to bring about something that will benefit everyone."
AB Internet isn't planning to stop there. Tucker revealed to IT PRO that he was working on another rural network in Scotland, although he could not be more specific about the location.
"My real hot button is the rural areas. There is a great big granite wall between the city and the countryside and traditionally fibre networks haven't gone out there as there was no justifiable business model," he said.
"With wireless we look to be more creative."
A daily dose of IT news, reviews, features and insights, straight to your inbox!
A daily dose of IT news, reviews, features and insights, straight to your inbox!
Thank you for signing up to ITPro. You will receive a verification email shortly.
There was a problem. Please refresh the page and try again.