Davis slams plans to move NHS records to Google
Conservative David Davis takes aim at Google, saying his own party's plans to let the web giant hold health care records is 'mad'.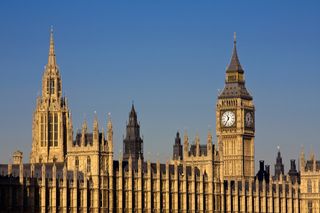 Conservative politician David Davis has said his party's plans to move public health data to Google is "mad."
Writing in the Times newspaper, the former shadow home secretary said his "heart sank" when he saw his party proposing to move NHS records to Google.
Davis described the idea as "both dangerous in its own right, and hazardous to the public acceptability of necessary reforms to the state's handling of our private information."
While he agreed that people need more control over their own data and that NHS systems were "bloated", Davis said government records should not be handed over to any private firm - least of all Google.
"Google is the last company I would trust with data belonging to me," he said, citing privacy complaints that have haunted the web giant.
He claimed the firm's market capitalisation of 79 billion "represents the value of exploiting its customers' private data for commercial ends."
"We should not disapprove of the profitability of Google, but we should recognise that the size of its profits have a dramatic effect on corporate behaviour," he wrote. "It was the prospect of huge profits that pushed Google into its amoral deal with China and drove its high-handed approach to the intrusion on people's privacy with Street View."
Indeed, Davis said health records should not be used for commercial reasons such as advertising - Google's bread and butter - and that any data must be held in the UK for data protection reasons.
Despite the attack on Google, Davis wrote that people should have some choice in where their health records are held, and that commercial companies could be the best way to provide it. "One successful class-action suit for losing or abusing data could bankrupt a company," he said, adding that could help avoid data breaches like the loss of 25 million records by the HMRC two years ago.
Indeed, he suggested smaller, local firms would be preferred, as massive multinationals like Google would have too much power. "So when we are handing out these state contracts, being a multinational mega-corporation is for once a competitive disadvantage. Google need not apply," he said.
Davis stepped down from his seat as well as his role as shadow home secretary in June, but was re-elected in a July by-election on the back of a civil liberties campaign.
Google had not yet responded to our request for comment at the time of publication.
A daily dose of IT news, reviews, features and insights, straight to your inbox!
A daily dose of IT news, reviews, features and insights, straight to your inbox!
Thank you for signing up to ITPro. You will receive a verification email shortly.
There was a problem. Please refresh the page and try again.