Spotify heading to iPhone within weeks
The popular music app is finally coming to the iPhone, but only for Spotify Premium subscribers.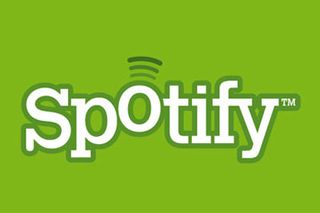 The iPhone version of Spotify has been submitted to Apple and approval is expected within a matter of days, according to the official Spotify blog.
Spotify said the app should be available on the App Store "in a matter of weeks".
Spotify is a free downloadable application that lets users stream music to their computers. It is currently only available in Europe, but has plans to launch in the US by the end of the year.
While the advert supported computer-based version is free, users can choose to pay for the ad-free Premium service, which offers higher quality streaming for 9.99 a month.
The iPhone version will only be available for Premium users, though the app will be free to download. It is not clear whether there will be any additional charges.
Many have viewed Spotify as a potential threat to Apple's iTunes, as it gives access to a wide range of music without users having to pay.
In response to an IT PRO query regarding this, Spotify said: "We have a great relationship with Apple, think the iPhone is awesome and absolutely expect them to approve our app in the next few weeks. Apple has already approved several other music services such as Last.fm, Deezer and Pandora."
In a major change from the computer-based version, users will be able to download songs to listen to offline, for when they don't have network coverage. Users will also be able to search for music, and stream playlists.
Last March, Spotify suffered a security breach, with early users with weak passwords at risk of having their accounts accessed.
Spotifiy has made a video of a the iPhone app running, which you can view below.
A daily dose of IT news, reviews, features and insights, straight to your inbox!
A daily dose of IT news, reviews, features and insights, straight to your inbox!
Thank you for signing up to ITPro. You will receive a verification email shortly.
There was a problem. Please refresh the page and try again.