Zombie increase drives spam spike
An increase in botnets and zombie PCs has lead to more spam being sent out, McAfee has said.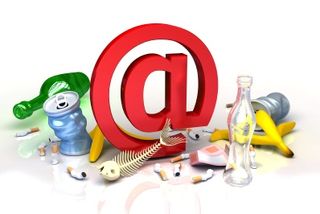 The record level of spam produced during the second quarter of 2009 is set to continue after a huge spike in zombie and botnet production, according to a McAfee report.
Botnet expansion and zombie computers are the main driver behind the increasing volumes of spam, claimed the report, with spam making up 92 per cent of all email.
"Spam volumes have now exceeded the highest volume on record by 20 per cent, increasing at a steady rate of roughly 33 per cent each month. In other words, spam volumes grow by over 117 billion emails every day," McAfee said in a statement.
The US was the worst offender, with 15.7 per cent of the new zombie computers, an increase of 33 per cent from the previous quarter to 2.1 million.
The UK had three per cent, with China in second at nine per cent.
According to the report, 14 million computers have been turned into botnets this quarter - an alarming 150,000 a day.
"The jump in botnet and spam activity we saw in the last three months is alarming, and the threat from Auto-Run malware continues to grow," said Mike Gallagher, Senior Vice President and Chief Technology Officer of McAfee Avert Labs.
"With this type of zombie-creation trend in motion, we can easily predict that spam volumes will rise into the next quarter," claimed the report.
"The expansion of these infections is a grave reminder of the potential harm that can be caused by unprotected computers in homes and businesses," said Mike Gallagher, senior vice president and chief technology officer of McAfee Avert Labs.
A daily dose of IT news, reviews, features and insights, straight to your inbox!
A daily dose of IT news, reviews, features and insights, straight to your inbox!
Thank you for signing up to ITPro. You will receive a verification email shortly.
There was a problem. Please refresh the page and try again.