Glasgow benefits from BT London broadband 'issues'
BT accelerates super-fast broadband deployment in Glasgow – but only to make up for problems over fitting fibre cabinets in London.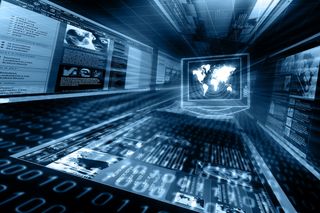 BT has accelerated the rollout of super-fast broadband for homes and businesses in Glasgow, but only after there were issues' with one of the broadband pilots in London.
Earlier this month, Haringey Council stopped the installation of roadside cabinets in Muswell Hill, London over aesthetic issues in a conservation area.
Although a BT spokesperson said that the vast majority of boxes had now been installed, the issue has forced BT to move the Glasgow super-fast broadband deployment forward to reach the "desired footprint", in terms of the number of lines included in the pilot overall.
Misfortune in London has led to Glasgow's gain, with more than 15,000 homes and businesses in Hillington, Cardonald and Crookston benefiting from BT Openreach focusing on the area before schedule.
This means that Openreach will build 56 new street cabinets as well as 30 miles of fibre from the exchange to the boxes. In Edinburgh and Glasgow, around 75,000 premises could benefit in the future.
According to BT, the tech will support super-fast broadband speeds of up to 40Mbs, with a potential 60Mbps in the future. Initial upstream speeds will be between 5Mbs and 10Mbs, potentially rising to 15Mbs.
If the UK plan goes on schedule, 1.5 million homes could have fibre broadband by the summer of 2010, a first step in BT's aim of making it available to 40 per cent of Britain (around 10 million homes).
BT has pledged 1.5 billion, which it states is the UK's biggest single commercial investment in fibre broadband.
A daily dose of IT news, reviews, features and insights, straight to your inbox!
A daily dose of IT news, reviews, features and insights, straight to your inbox!
Thank you for signing up to ITPro. You will receive a verification email shortly.
There was a problem. Please refresh the page and try again.