ICANN takes domain names global
ICANN has formally approved the use of non-Latin characters in domain names.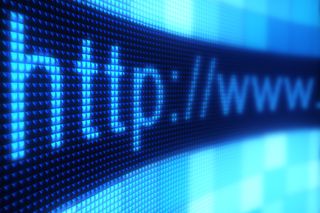 Domain names are set to feature non-Latin characters for the first time, as the Internet Corporation for Assigned Names and Numbers (ICANN) has formally approved the move.
The change means Arabic, Chinese, Hindu and other non-Latin scripts will be better represented in address bars.
ICANN said the fast track process for the internationalised domain names would kick off 16 November. Countries will be able to apply for internet extensions made up of characters from their national language. If approved, domains at those extensions - which are like our '.co.uk' - will be made available for registrations.
"Right now internet address endings are limited to Latin characters A to Z," said ICANN's chairman Peter Dengate Thrush, in a statement. "But the Fast Track Process is the first step in bringing the 100,000 characters of the languages of the world online for domain names."
ICANN president Rod Beckstrom said it will help bring more people online. "The first countries that participate will not only be providing valuable information of the operation of IDNs in the domain name system, they are also going to help to bring the first of billions more people online people who never use Roman characters in their daily lives," he said.
ICANN said the internationalisation was a historic moment for the internet - which turned 40 this week - and had taken years of testing and development.
"The coming introduction of non-Latin characters represents the biggest technical change to the internet since it was created four decades ago," Dengate Thrush added.
A daily dose of IT news, reviews, features and insights, straight to your inbox!
A daily dose of IT news, reviews, features and insights, straight to your inbox!
Thank you for signing up to ITPro. You will receive a verification email shortly.
There was a problem. Please refresh the page and try again.