ICANN: Most web domain registrations are faulty
A new report on the accuracy of domain registrations has found 77 per cent of records have information that is missing, incorrect or deliberately falsified.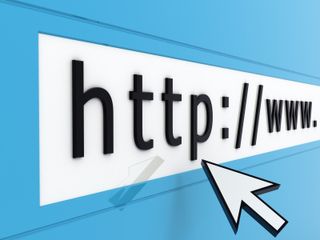 Three out of every four web domains is registered with information that is either false or incomplete, according to domain oversight body ICANN.
The organisation has just released a 35-page report (PDF) into the accuracy of WHOIS registrant contact information, and just 23 per cent of the 1,419 records sampled were found to be completely accurate, although around double that amount met a slightly relaxed version of the criteria.
In compiling the report, ICANN looked at an internationally representative sample of records across five generic top level domains (.com, .org, .net. .info and .biz).
In each case, the address was checked against postal records and mapping data for deliverability, searches were conducted in phone listings for a link between name and address, and contact was attempted with the named registrant using the supplied phone number.
And while it found that many oversights were clearly innocent, ICANN said it was clear that some applicants had no intention of being completely accurate. "There is no question that there are people who register domains without disclosing their full or real identity," the report said.
"While we didn't find any cases where an identity had been stolen... given the latitude that people have in choosing what information to provide when registering a domain name, identity theft may not be necessary; it is all too easy for registrants to enter any or no name, along with an unreliable or undeliverable address."
The report also concluded that it would be hard to guarantee a higher degree of accuracy without passing some costs on to the consumer: "The cost of ensuring accuracy will escalate with the level of accuracy sought, and ultimately the cost of increased accuracy would be passed through to the registrants in the fees they pay to register a domain."
ICANN has opened a 60-day public comment on the report, at the end of which it will prepare a summary analysis of the submissions received.
A daily dose of IT news, reviews, features and insights, straight to your inbox!
A daily dose of IT news, reviews, features and insights, straight to your inbox!
Thank you for signing up to ITPro. You will receive a verification email shortly.
There was a problem. Please refresh the page and try again.