Could your next IT project come from Brazil?
Brazil is emerging as an IT powerhouse, with attention from all the big names in tech such as Microsoft, Google and Intel.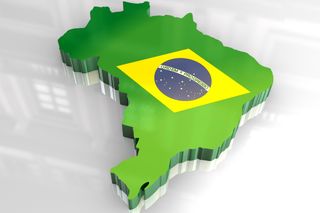 It's not just the world's number one producer of coffee, sugar and ethanol. It's not just one of the ten largest oil reserves in the world. And although you'll find poverty and luxury almost side by side, it's not just another developing country.
Over the last few years Brazil has been quietly turning itself into something of an IT powerhouse. "You can look at Brazil as one of the top global IT centres," claims Sergio Pessoa, marketing director of the Brazilian Association of IT and Communication Companies (BRASSCOM).
Certainly the list of research centres is a roll call for the technology industry: Microsoft, Google which has both its operations and engineering centres for Latin America there IBM, Cisco, Lenovo, Sun, Intel, SAP, Motorola, Accenture and even India's Tata sit beside home-grown success stories like the Lua scripting language and ERP supplier TOTUS.
Connecting up Brazil
The country has the fifth largest population in the world and the tenth largest economy, with low inflation, falling unemployment and a growing middle class.
"For years Brazil was borrowing," Sergio Rezende, Brazil's minister of science and technology told IT PRO. "Now it is lending money to the IMF to help solve the Greek problems."
That helps make Brazil itself one of the fastest-growing markets for technology; it's already the eighth largest market for IT worldwide. A few years ago Intel was touting programs to help families buy PC on a pay-as-you-go monthly plan and the government was building telecentros' community centres with PCs you could walk in and use freely in poor areas of Sao Paolo.
Now Brazil is the fifth largest market for PCs. With 12 million PCs sold in 2009 and a predicted 14 million this year, it's ahead of Germany, although only 25 per cent of households have a PC. Mobile phones have reached almost 100 per cent saturation.
Think of Brazil online and you think of how Brazilians famously swamped Google's Orkut social network some years ago which may be why Microsoft chose Steve Ballmer's speech on cloud computing in Sao Paolo to announce the new social network aggregation features in Windows Live Messenger.
Brazil was also one of the first countries to adopt online banking, online tax filing and e-voting. Broadband penetration has been low; Brazil's 63 million internet users are 33 per cent of the population and in 2008 only 11 million of them had broadband, but the numbers are growing fast around 15 per cent a year and the government-backed National Broadband Plan to install broadband access across Brazil could be one of the largest infrastructure rollouts in the world.
There are also two spectrum auctions planned for this year, including the 2.5GHz band that could be used for LTE by the end of 2010.
Although the 2007 OECD report into IT competitiveness put Brazil in 43rd place behind Greece, Romania and South Africa broadband access and IT skills have both become more widespread since then.
Get the ITPro. daily newsletter
Receive our latest news, industry updates, featured resources and more. Sign up today to receive our FREE report on AI cyber crime & security - newly updated for 2023.
Mary is a freelance business technology journalist who has written for the likes of ITPro, CIO, ZDNet, TechRepublic, The New Stack, The Register, and many other online titles, as well as national publications like the Guardian and Financial Times. She has also held editor positions at AOL's online technology channel, PC Plus, IT Expert, and Program Now. In her career spanning more than three decades, the Oxford University-educated journalist has seen and covered the development of the technology industry through many of its most significant stages.

Mary has experience in almost all areas of technology but specialises in all things Microsoft and has written two books on Windows 8. She also has extensive expertise in consumer hardware and cloud services - mobile phones to mainframes. Aside from reporting on the latest technology news and trends, and developing whitepapers for a range of industry clients, Mary also writes short technology mysteries and publishes them through Amazon.