VMware expands cloud strategy for 'IT as a Service'
At its annual conference in San Francisco, VMware outlines new products and services to help businesses embrace the cloud.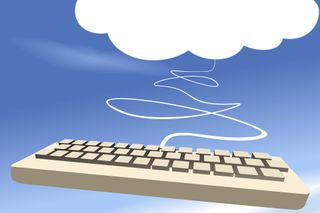 VMware has dedicated its latest annual conference to backing the cloud and driving the idea of "IT as a Service."
The push of both products and services from the company was aimed at increasing the investment into hybrid models of the cloud, making the VMware brand a staple in such an environment.
"Enterprises are embracing a new model of infrastructure to deliver IT as a Service through hybrid cloud computing," said Raghu Raghuram, senior vice president and general manager of virtualisation and cloud platforms at VMware.
"The products and services we are launching today provide a comprehensive enterprise architecture that will deliver the agility and economics of the cloud with the security and quality of service our enterprise customers need."
The first product, the VMware vCloud Director, claimed to help with the building of a virtual data centres, accessible through automated self service. This allowed an easy public cloud style offering to companies, but with more private cloud-based control.
The next three products fell under the security umbrella a major sticking point when it comes to cloud computing. VMware vShield Edge, VMware vShield App, and VMware vShield Endpoint virtualised the security infrastructure of a data centre. The company claimed this freed security from complex physical constraints and allowed it to become more customisable and programmable for a secure environment.
The final two announcements came under the services banner. Firstly the firm offered VMware vCloud Datacenter Services as a way of encouraging businesses to the cloud, whilst having all their questions around the likes of SLAs and security answered each step of the way.
The second, VMware's vCloud Consulting Services, offered help to actually build the cloud infrastructure a business wanted with VMware's advice.
Professor Greg Ganger, from Carnegie Mellon University, has already used a number of the products and sang their praises.
"We are excited about our new state-of-the-art cloud, based on open standards and robust, manageable software," he said. "VMware cloud infrastructure solutions are helping us to transition to a new computing paradigm that provides greater agility, while also allowing us to study data intensive computing and security in a cloud environment."
A daily dose of IT news, reviews, features and insights, straight to your inbox!
A daily dose of IT news, reviews, features and insights, straight to your inbox!
Thank you for signing up to ITPro. You will receive a verification email shortly.
There was a problem. Please refresh the page and try again.