Recession gloom fades for software market
A new report shows growth in US SME software industry, but one analyst believes the UK is still doing better.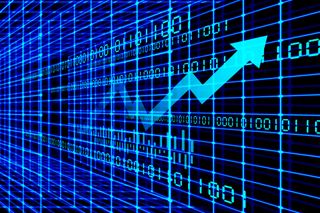 The US software industry has come through the recession with operating income averaging eight per cent in 2009.
Companies are anticipating filing stronger revenues for this year, according to a report from the Software and Information Industry Association (SIIA).
The US trade association released its findings in its 2010 Software Benchmarking Industry Report. The 2009 figures were low, but showed massive improvement when compared to 25 per cent operating losses the previous year.
The report was compiled by OPEXEngine, an aggregator of financial and operating benchmarks. The researchers looked at businesses with up to $300 million (195 million).
"Since the recession, small and mid-sized software firms have focused on extensive expense and cash management, and now that revenue is improving, those decisions are really paying off," said Lauren Kelley, chief executive (CEO) of OPEXEngine.
However, things were not so good for start-ups, the report observed. High growth, early stage companies' profits tending to be funnelled into sales and marketing efforts. Overall though, even in this sector, the signs were positive with revenues growing by 15 per cent over the year.
Software as a Service (SaaS) firms with revenues up to $25 million (16 million) were coming out strong. Their figures grew by 21 per cent, confirming growing interest in SaaS provision within the SME community.
SIIA said 75 per cent of the companies surveyed claimed 2010 would show even stronger growth.
Bob Tarzey, analyst with Quocirca, said this was good news for the US, but things were looking even brighter in the UK.
"If you look at the UK economy in general, it is perking up but actually the UK is doing better than the US," he said. "This is reflected in the IT industry [as] we have seen an uptake in marketing spend, a clear sign that [IT companies] themselves think business is there for the taking."
However, Tarzey warned the political situation on our shores may damage this positive outlook.
"Software and IT companies have done well off of the largeness of the UK Government," he said, "but this is set to be hit quite hard."
"Over the next year or so we will see growth for companies reliant on the private sector, but those with public sector [contracts] will suffer."
A daily dose of IT news, reviews, features and insights, straight to your inbox!
A daily dose of IT news, reviews, features and insights, straight to your inbox!
Thank you for signing up to ITPro. You will receive a verification email shortly.
There was a problem. Please refresh the page and try again.