Massive fine spurs privacy action from Google
Search giant Google acts to clarify its privacy policies.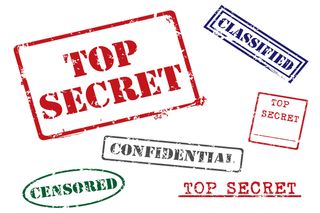 Google has said that it will simplify its privacy policy to make it more comprehensible for users.
The move follows a $8.5 million (5.5 million) settlement for Buzz users and the ongoing Street View Wi-Fi controversy.
"To be clear, we aren't changing any of our privacy practices; we want to make our policies more transparent and understandable," blogged Google's associate general counsel Mike Yang.
The restated policy will come into effect on 3 October and primarily combines common features of its Gmail, Talk, Calendar and Docs services under the company's main policy. There will also be main policy changes to prune away redundant clauses. In other areas, the tangled web of legal jargon will be unravelled into plain English.
The Google Privacy Center will also be improved by the addition of a privacy tools page and additions to the Help pages for individual products.
Last week the company paid $2,500 (1,620) to each of seven citizens who brought a class-action accusing the company of privacy violations in the Buzz social networking feature attached to the Gmail email service.
Google Buzz launched in February with the intention of allowing users to share and discuss links, photos and videos with their Gmail contacts. A loophole in the system meant that these contacts were publicly exposed to unsanctioned Buzz users. The company acted quickly to patch the holes but the damage had been done.
The total bill will hit Google for $8.5 million, including $2 million (1.3 million) to the plaintiffs' attorneys.
The moves by Google are a belated attempt to clean up its security reputation which was also badly dented when its Street View cars mistakenly collected information sent over unencrypted household Wi-Fi networks.
After the revelation, this has turned into an ongoing international furore and the admission of Eric Schmidt, chief executive of Google, that he could not rule out that personal data, such as bank account details, had been collected merely added fuel to the fire.
A daily dose of IT news, reviews, features and insights, straight to your inbox!
A daily dose of IT news, reviews, features and insights, straight to your inbox!
Thank you for signing up to ITPro. You will receive a verification email shortly.
There was a problem. Please refresh the page and try again.