Partial internet blackout results from bungled experiment
Cyber apocalypse averted by swift action.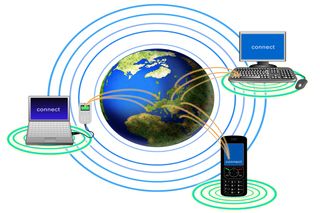 A European experiment resulted in disaster for several areas of the internet which became unreachable for an hour last Friday.
It underlines the fragility of the web as companies become more reliant on its services. Ironically, the test was designed to contribute towards the secure and stable operation of the internet.
This was the misdirected aim of the erring researchers from Duke University in North Carolina and RIPE NCC, the operations centre for Rseaux IP Europens.
RIPE is one of five Regional Internet Registries (RIRs) charged with ensuring the reliable operation of the whole internet. Any lack of vigilance or an error on their part, such as this, could bring the whole system down.
The villains of the piece were mostly Cisco CRS-1 routers which could not process the experimental data and responded by sending malformed messages to all peers on the network, closing down that section of the internet. Affected areas were primarily in the fr (France) and si (Slovenia) country code TLDs. The Top Level Domain is the final part of the URL web address used by browsers.
In all 1.4 per cent of the whole web, was affected but fast action by RIPE uncovered the router culprits, patched them and had everything back to normal within an hour.
The incident bore a similarity with conspiracy theorist warnings about an internet collapse causing a cyber apocalypse. It confirms that malformed data could feasibly be used by hackers or terrorists to at least bring down parts of the internet.
The swift remedial action of RIPE offers the hope that this "apocalypse" would be a temporary setback.
A daily dose of IT news, reviews, features and insights, straight to your inbox!
A daily dose of IT news, reviews, features and insights, straight to your inbox!
Thank you for signing up to ITPro. You will receive a verification email shortly.
There was a problem. Please refresh the page and try again.