Back to school? Beware of malicious sites
Avast has warned about an increase in malicious education-related websites as kids head back to school across the UK.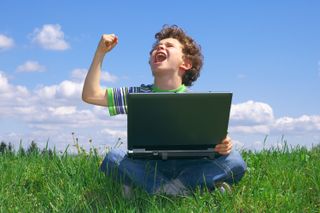 With kids heading back to school this month, there has been a rise in infected education-related websites, a security company has warned.
In its UK's Most Infected list, Avast Software discovered a range of websites hosting malware and viruses.
The infected sites, detected by Avast, included some fairly innocuous sounding domain names, such as southbankcollege.co.uk, sociologyonline.co.uk and lsecollege.co.uk.
"It is [a] fact of life that education is not immune from the danger of malicious and hijacked websites," said Ondrej Vlcek, chief technical officer (CTO) at Avast.
"The real lesson to be learned is that all computer users need to be protected from malware and viruses."
Both parents and students should remain aware of time limits on any free anti-virus software pre-installed on newly-bought machines, Vlcek advised.
"Many of these will pop up with a message requesting you to spend between 30 to 50 to keep your machine protected," he added.
"Protection is an essential, but it does not have to be expensive."
Education essential
IT education itself has been under the spotlight recently, as highlighted by a new report from the Council for Industry and Higher Education (CIHE).
The report called for a change in schools' ICT curricula to integrate creative and digital elements, so businesses can gain access to a wider array of talented individuals.
Currently, schools focus too much on word processing and office productivity tools, and not enough on games or internet services, CIHE said.
Last month, the Royal Society also called for a report into why interest in IT from students had fallen so sharply in recent years.
There was a 33 per cent fall in pupils taking ICT GCSEs between 2006 and 2009, while A Level Computing course registration dropped 57 per cent from 2001 to 2009.
A daily dose of IT news, reviews, features and insights, straight to your inbox!
A daily dose of IT news, reviews, features and insights, straight to your inbox!
Thank you for signing up to ITPro. You will receive a verification email shortly.
There was a problem. Please refresh the page and try again.