Service outages rile Microsoft's cloud customers
Dark clouds spoil BPOS users' view of the service.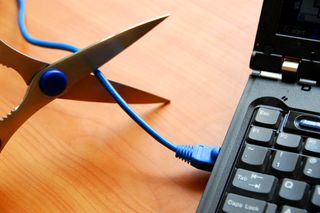 The greatest fear of all cloud converts is a communications blackout. Microsoft has had two and a "service degradation" in the past month following an upgrade to the system.
Morgan Cole, Microsoft director for its business online services marketing, was left to make a grovelling apology to his customers. On his blog he wrote: "We aspire to deliver quality services and, in the last couple of weeks, we have fallen short of this aspiration."
The service breaks all affected the Business Productivity Online Suite (BPOS) that offers Exchange, SharePoint, Office Live Meeting and Office Communications as cloud services. The breaks occurred on 23 August, 3 September and the degraded service happened last Tuesday, 7 September.
All of the problems were put down to unforeseen circumstances and all affected North American customers. The August break lasted for two hours and it may have been recurring issues that caused the problems this month.
A commenter on the blog, Guy Gregory, a technical specialist at Peak Support Services, said: "Given the two hour outage equates to 99.7 per cent for August, will you be honouring your pledge to refund affected users? My understanding was that the 99.9% uptime promise was backed by a money-back guarantee."
Cole replied that for the August incident Microsoft had credited all affected customers. He then pointed out the general rule for service level agreement (SLA) complaints should be made to Support to request an SLA credit.
Another commenter complained about an earlier break on 10 August. A third mentioned the Microsoft administration site said the service was "Healthy" when he could not access it on Tuesday.
Services are not helping Microsoft's online reputation and this could be crucial as it tries to pull business away from the likes of Google.
Even Hotmail has been suffering from problems. On 2 September, some email users complained they could not access their mailboxes. In his blog post, Cole said that the issues affecting BPOS did not affect any other Microsoft service.
A daily dose of IT news, reviews, features and insights, straight to your inbox!
A daily dose of IT news, reviews, features and insights, straight to your inbox!
Thank you for signing up to ITPro. You will receive a verification email shortly.
There was a problem. Please refresh the page and try again.