HP agrees $1.5 billion ArcSight acquisition
HP has agreed to acquire security firm ArcSight for $1.5 billion, less than two weeks after doing the same with 3PAR.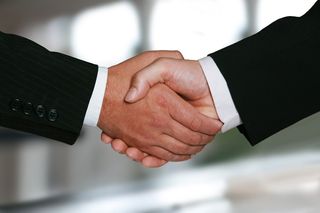 HP has agreed to buy software security company ArcSight for $1.5 billion (972 million), or $43.50 per share.
The companies will combine their security expertise to offer a broader offering and allow HP to bring an integrated security platform to the market.
The deal is expected to be closed before the end of the year and comes not long after HP successfully outbid Dell to purchase 3PAR.
HP has now made a big play in the security sphere, which last month saw Intel buy McAfee for $7.68 billion.
"From a security perspective, the perimeter of today's enterprise is porous, putting enormous pressure on clients' risk and compliance systems," said Bill Veghte, executive vice president for software and solutions at HP.
"The combination of HP and ArcSight will provide clients with the ability to fortify their applications, proactively monitor events and respond to threats."
Tom Reilly, president and chief executive (CEO) of ArcSight, said the acquisition will result in the creation of a new kind of security solution "one that serves the modern enterprise."
"By combining ArcSight's Enterprise Threat and Risk Management Platform with HP's breadth of application development and operations management solutions, HP will be able to offer an integrated security platform that delivers broader visibility, deeper context and faster remediation of enterprise-wide security and risk-related events," he added.
HP has been on an acquisition charge in recent times, not only agreeing to purchase 3PAR in the past month, but also database and application automation firm Stratavia.
The firm also confirmed the acquisition of Palm earlier in 2010 for $1.2 billion.
A daily dose of IT news, reviews, features and insights, straight to your inbox!
A daily dose of IT news, reviews, features and insights, straight to your inbox!
Thank you for signing up to ITPro. You will receive a verification email shortly.
There was a problem. Please refresh the page and try again.