The Samsung Omnia 7 is a well-built Windows Phone 7 smartphone. Its Super AMOLED screen shines with its bright, sharp and vibrant images and text. However, the Windows Phone 7 operating itself leaves us a little nonplussed. You need a SharePoint server to get the very best from it for document creation and editing on the move, while those office based professionals who make do without Exchange will find the contacts and calendar synchronisation process a slightly convoluted one. With both Android and the iPhone currently having more mature synchronisation options, smaller businesses in particular may be tempted to give Windows Phone 7 a miss for now.
Samsung's only Windows Phone 7 handset in the UK at present is the Omnia 7. It's available SIM free for a shade under 500, and free on Orange, T-Mobile and 3. The latter provided our review sample.
The Samsung Omnia 7 is a handset which, rather like Microsoft's operating system itself, wants to appeal to both business users and consumers. This is nowhere more evident than in the use of a large, high quality Super AMOLED screen.
The impressive 4-inch screen is undoubtedly a key feature of the Samsung Omnia 7. It's sharp, bright and incredibly vivid. Its 800 x 480 pixel resolution, Microsoft's mandated minimum for Windows Phone 7, isn't as high as the 960x640 resolution of the iPhone 4, but it's still more than good enough for most uses.
The need to accommodate a large screen means the Samsung Omnia 7 is noticeably wider than other smartphones, but at 138g it's around the same weight as its rivals. Build quality is good, with a metal battery cover. Overall, the Omnia 7 feels tough and well made.
The key and button layout is eminently predictable, though some thought has gone into the overall design. Beneath the screen is an indented Start button which returns you to the main screen. To its left and right are the back and search buttons. All three are touch sensitive and illuminate when touched.
On the top edge there's a 3.5mm headset connector and a microUSB port, the latter protected by a sliding cover which is a nice touch. On the left edge is the volume rocker, on the bottom the microphone. On the right edge is the main power button, which we found a little small and fiddly, and the camera button.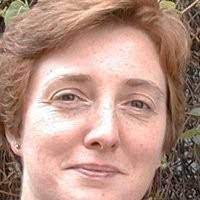 Sandra Vogel is a freelance journalist with decades of experience in long-form and explainer content, research papers, case studies, white papers, blogs, books, and hardware reviews. She has contributed to ZDNet, the Institute of Chartered Accountants in England and Wales (ICAEW), and The Comms Crowd among others.
At ITPro, Sandra has contributed articles on artificial intelligence (AI), measures that can be taken to cope with inflation, the telecoms industry, risk management, and C-suite strategies. In the past, Sandra also contributed handset reviews for ITPro and has written for the brand for more than 13 years in total.