Apple iPad 2: Fit for business?
Richard Goodwin looks at the hype surrounding the next-generation Apple iPad and ponders its business value.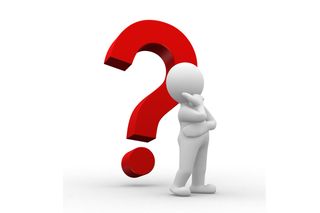 We take a look at all the rumour, conjecture and leaks surrounding the as-yet-unannounced iPad 2 the successor to the world's biggest selling tablet. And ask: Is Apple's latest tablet device ready for business?
Apple ushered in the tablet revolution last year and since then practically every other major manufacturer has jumped on the bandwagon. Indeed, a mere glance at the announcements and showcase list from this year's Consumer Electronics Show (CES) in Las Vegas illustrates this point profoundly.
Such has the tablet phenomenon been, Apple managed to shift more than 20 million iPads in 2010.
However, the tablet market in 2011 is a completely different beast than it was at the start of last year when Apple first introduced us to its iPad device. Google has got its act together with Android 3.0 and there's a whole load of high-spec tablets poised to hit the market throughout the year. Something that has made Apple's job with the iPad 2 that little bit harder.
So what can we expect from the iPad 2?
Size
A lot of early reports and speculation surrounding the second-generation iPad suggested that the iPad 2 would be a seven-inch device. If this had proved true it would have aligned Apple with its competitors and appeal to customers that wanted something a little more portable.
This doesn't appear to be the case. The iPad 2 will remain the same size as the original iPad. Steve Jobs has even gone on record as saying: "We've done extensive testing and 10 in is the minimum tablet size."
But what about the iPad's form factor?
"The new iPad is thinner than the existing model and is essentially made from one piece of metal with no pins needed," analyst Brian Blair told tech blog All Things Digital.
"We understand it requires a new type of manufacturing process as a result, similar to the company's unibody approach seen in MacBooks."
Both of these attributes could be good news for business users as not only will the iPad 2 be more portable and lightweight, it'll also retain its netbook-like size which makes it an ideal work station for composing reports and detailed emails anything smaller and you're approaching smartphone territory.
Retina display
One of the biggest rumours surrounding the iPad 2 is that it will feature Apple's latest display technology, Retina Display like the iPhone 4.
While this would certainly be a massive USP for the iPad 2, experts and technophiles alike have contested it heavily. Some argue that the display would require too much power, and have a detrimental effect on the performance of the device.
Others have claimed that this isn't the case, as the iPad 2 will feature a dual core processor and 1GB of RAM, which, with the right tweaks, could certainly take the additional CPU strain.
Here's what GigaOM's Apple Blog had to say on the matter: "You can be sure that Apple's Retina Display, or something very close, will make its way to iPad."
At present though, there's no way of telling whether the iPad 2 will feature a Retina Display or not. Apple will not comment on speculation, so it's basically a moot issue, meaning we'll have to wait until the official iPad 2 keynote speech to find out for sure.
microSD and USB connectivity
We spoke to Quocirca analyst Robert Bamforth about the benefits of the iPad 2 having mountable and de-mountable storage. One of main advantages of this type of storage, according to Bamforth, is that it would allow IT departments to physically deploy applications and software upgrades to iPad devices.
Another key aspect of improved storage facilities, besides affording the user more space for work and applications, is that it would be easier to "jump start a fleet of corporate iPads with secure software and information," according to Bamforth.
But that's not the only benefit of physical applications and software deployment. Having secure business data and applications on physical cards, which can be distributed to employees via IT departments, also counters the risks associated with Over The Air (OTA) updates.
He added: "The only downside to this being that microSD cards are another thing that employees could potentially lose, which would obviously be a security compromise."
Cameras
Practically every tablet device that is set to hit the market in 2011 features two cameras one front-facing for video calling and one on the rear for more traditional imagining purposes.
And if all the reports and leaked information regarding the iPad 2 are to be believed, Apple's latest tablet device will be no different, sporting both a front-facing FaceTime camera and another traditional shooter on the rear.
The exact specification of the iPad 2's camera or cameras even, however, is something that we will only know once the device is officially unveiled. Until then, we're all just guessing.
That said, it's fair to assume that the rear camera is likely to be at least five megapixels with a two or three megapixel one on the front of the device for FaceTime. These specifications would at least keep Apple in-line with the competition.
Video conferencing
The obvious benefit of FaceTime, especially when it can be done over 3G -something that it is expected in iOS4.3 - is that users have access to an easy-to-use and essentially free video conferencing service.
In a business context, this carries many tangible benefits. One of which is the ability to have an entire workforce linked into a video calling network where meetings, face-to-face briefings and presentations can take place without all parties having to physically be in the same place.
Technology such as video conferencing, especially when built-in to a device like the iPad or iPhone, could introduce positive environmental changes, according to Bamforth. Furthermore, there's the potential to save businesses, both large and small, a lot of money through reduced travel expenses, as well as increasing the general productivity of workers through reduced travel and time away from the office.
Nevertheless, Bamforth is realistic about this type of technology and its uptake by businesses.
"Video conferencing technology has been around for awhile, in its current form, but it is hardly a mainstream business technology," he said. "It's all there, technology wise. Businesses just need to start implementing it."
Processing power
2010 was defined by the introduction and mainstream appeal of 1GHz CPUs in smartphone handsets and tablet devices. In 2011, it's the turn of dual core processors CPUs capable of processing two threads of information simultaneously.
If Apple wishes to remain at the top of the market, this is type of CPU is a must. Practically all the big tablet releases, from the Motorola Xoom to the LG G-Slate, at this year's CES 2011 were dual core-powered tablet devices.
In this respect it'd be foolish for Apple not to include a dual core CPU on its second generation iPad 2, which is something that will push its multitasking capabilities to the next level, and make the device even more attractive to professional users.
At present, reports from respected news sources claim that the iPad 2 will feature 1GB of RAM, a massive increase from the 256MB of RAM featured on the existing iPad, and a 1GHz dual core ARM Cortex A9 processor the exact same one that's inside the BlackBerry PlayBook.
Security
With predominantly consumer-oriented products like the iPad, security is always a cause for concern for enterprise users.
The use of enterprise VPNs would greatly increase the security of iPad devices, as would the ability to remote-wipe the devices, so as to ensure no sensitive data falls into the wrong hands.
"The ability to auto-encrypt information on the device and to implement VPNs within the iOS platform will both be very attractive attributes to business IT departments," said Bamforth.
He added: "The ability to partition off specific areas of the device's platform, such as sensitive business data, from the front end applications and software ensures data security without limiting the usability of the device."
In short, if Apple wants businesses to start taking its iPad devices seriously, which a lot of them already are, it is going to have to give IT departments more freedom to implement security measures into the device's platform.
Licensing
Another big question for businesses involves the age-old problem of licensing. Just how easy is it for a business to buy in a fleet of iPad devices for its workforce?
If Apple wants to fully embrace the enterprise market it will need to make bulk buying by businesses significantly easier, according to Bamforth. What's more, he believes that Apple will have to start playing ball a lot more with IT departments something Microsoft has prided itself on for years.
"Businesses need to be able to buy-in fleets of iPads, kit them out with VPNs, applications and software, and then deploy them as a fleet to its workforce," Bamforth said.
Whether this will become a reality remains to be seen. One thing is definitely certain: as tablet devices become more and more common place within the enterprise space, Apple will have to start listening to IT departments.
If it doesn't, there are plenty more manufacturers that will.
A daily dose of IT news, reviews, features and insights, straight to your inbox!
A daily dose of IT news, reviews, features and insights, straight to your inbox!
Thank you for signing up to ITPro. You will receive a verification email shortly.
There was a problem. Please refresh the page and try again.