FBI warns of Osama Bin Laden photo malware
Osama Bin Laden may be dead, but the FBI has warned of emails claiming to contain images of the former Al Qaeda leader.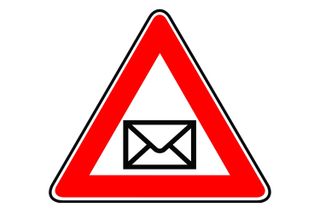 The FBI has warned computer users may be hit by malware if they click on emails claiming to offer pictures of Osama Bin Laden's corpse.
Even if the messages appear to come from a known sender, recipients should still not download any files claiming to be photos or videos of Bin Laden, the FBI said.
"This malicious software, or 'malware,' can embed itself in computers and spread to users' contact lists, thereby infecting the systems of associates, friends and family members," the law enforcement body said in a statement.
"These viruses are often programmed to steal your personally identifiable information."
The former Al Qaeda leader may be gone, but scams using Bin Laden are very much alive, as cyber criminals look to popular web services to try and dupe users.
Symantec warned spam, malware and phishing attacks have flourished since the news broke.
"Currently, our decoy probes are receiving multiple malicious spam samples in Portuguese, French and Spanish," the firm revealed in a blog post.
"Analysis of these attacks shows that most of the malicious attacks have originated from Brazil, Europe and the US."
Facebook has played home to a raft of scams based on the news story, with one asking users to copy and paste code into their address bar to view a video of Bin Laden being killed.
Users are then prompted to carry out a survey, which will earn the scammers money.
BitDefender research, meanwhile, has indicated 11.21 per cent of Facebook scams in the last 24 hours were themed around Bin Laden's death.
Yesterday, Sophos warned of poisoned SEO attacks on Google designed to ensnare those looking for information on the death of Bin Laden.
The end game for the cyber criminals in these attacks has been to get fake antivirus installed on users' systems.
On Sunday, between 6pm and 9pm PDT, Google saw a one million per cent increase in searches for the term "bin laden."
A daily dose of IT news, reviews, features and insights, straight to your inbox!
A daily dose of IT news, reviews, features and insights, straight to your inbox!
Thank you for signing up to ITPro. You will receive a verification email shortly.
There was a problem. Please refresh the page and try again.