Android dominates smartphone market
Google's Android mobile OS has 35 per cent market share, Nokia clings to its lead and Samsung does well in Europe, reveals Canalys report.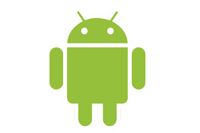 Android-based smartphones continue to dominate the mobile space and now boast more than a third of the market according to Canalys.
More than 100 million mobiles were shipped globally during the first quarter of the year, marketing a growth rate of 83 per cent, the research firm's figures show. While Android dominated, Nokia managed retain its position of first place.
The report attributed Android's success to the individual efforts of major industry players, including HTC, Samsung, LG, Motorola and Sony Ericsson. Each vendor has increasingly pushed chunks of their portfolio over to Android and, as a result, shipped more than three million units each.
Particular attention was drawn to Samsung's efforts by Pete Cunningham, principal analyst at , Canalys.
"Samsung also shipped nearly 3.5 million bada operating system-based smart phones, outperforming total shipments of Windows Phone devices by more than a million units," he said.
Cunningham explained that Samsung's branding and "mid-tier" prices for its Wave devices in Europe has spurred user uptake and suggested this "shows there is still room for multiple operating systems."
The report showed the big five manufacturers Apple, HTC, Nokia, RIM and Samsung - still remain at the top, with Apple in particular reaching a market share of 19 per cent.
Nokia may still be in the overall top spot, with 24.2 million units shipped as part of a 13 per cent year-on-year increase, but these are still turbulent times for the company as it goes through various internal shake-ups. Sales, for example, are currently on the up but Nokia's market share has dropped to 24 per cent.
"Nokia is under considerable strain in the smart phone market as it transitions strategy, platforms and people,' added Cunningham. Its worldwide reach, however, should never be underestimated. Canalys' country-level data shows that the vendor remains number one in 28 countries, including mainland China, where it grew 79 per cent to 8.9 million units, thanks in part to Chinese New Year shipments."
Further down the scale, LG bumped Motorola out of sixth position on the back of the continued global demand for its Optimus series.
A daily dose of IT news, reviews, features and insights, straight to your inbox!
A daily dose of IT news, reviews, features and insights, straight to your inbox!
Thank you for signing up to ITPro. You will receive a verification email shortly.
There was a problem. Please refresh the page and try again.