Anonymous denies Sony breach responsibility
The hacktivist group says it didn't steal credit card data or other information from Sony customers.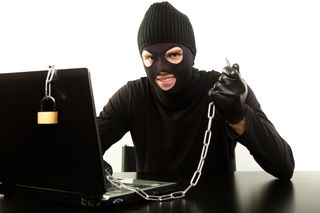 Anonymous has dismissed suggestions the hacktivist group may have been responsible for hacks on the Sony Playstation Network (PSN).
Yesterday, Sony claimed it was targeted by a denial of service attack by Anonymous, distracting the firm during the now infamous breaches, which saw data of over 100 million people stolen.
The Playstation manufacturer said it was unsure whether Anonymous was also responsible for the breaches of PSN and the Sony Online Entertainment (SOE) networks.
"Whether those who participated in the denial of service attacks were conspirators or whether they were simply duped into providing cover for a very clever thief, we may never know," said Kazuo Hirai, chairman of Sony's board of directors, in a letter to Congress.
Anonymous has now published a letter online rejecting insinuations it had stolen information, such as credit card details.
"Anonymous has never been known to have engaged in credit card theft," the hacktivist group said.
"Many of our corporate and governmental adversaries, on the other hand, have been known to have lied to the public about Anonymous and about their own activities."
Anonymous said it wanted to highlight what it considered to be illegitimate actions of companies and not embroil itself in typical criminal activity.
"The modus operandi' of a criminal rarely changes. Whoever did perform the credit card theft did so contrary to the modus operandi' and intentions of Anonymous," the letter continued.
"Public support is not gained by stealing credit card info and personal identities, we are trying to fight criminal activities by corporations and governments, not steal credit cards."
Anonymous admitted it had initiated a campaign against Sony for legally pursuing two hackers going by the pseudonyms of GeoHot and Graf_Chokolo.
In its letter to the House Commerce Committee, Sony said it had taken action against a single hacker in a San Francisco federal court and this was why it was targeted by Anonymous.
"If a legitimate and honest investigation into the credit card theft is conducted, Anonymous will not be found liable," Anonymous added.
"While we are a distributed and decentralised group, our leadership' does not condone credit card theft. We are concerned with erosion of privacy and fair use, the spread of corporate feudalism, the abuse of power and the justifications of executives and leaders who believe themselves immune personally and financially for the actions they undertake in the name of corporations and public office."
Anonymous has had a number of spats with various organisations, including the Tunisian Government, security firm HBGary and MasterCard.
A daily dose of IT news, reviews, features and insights, straight to your inbox!
A daily dose of IT news, reviews, features and insights, straight to your inbox!
Thank you for signing up to ITPro. You will receive a verification email shortly.
There was a problem. Please refresh the page and try again.