Opera unveils Dragonfly developer kit
Opera Software has launched its web development kit, dubbed Opera Dragonfly.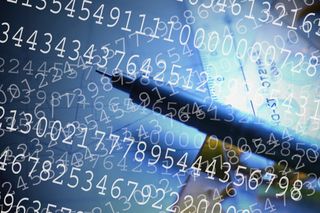 Opera has released its Dragonfly developer toolkit, heralding the new offering as a way of making web design "faster, smarter and easier" in a bid to appeal to the fast pace of business web development.
The Dragonfly suite features "advanced colour picking tools" along with the ability to save custom pallets. Font and style tools are also on offer, allowing users to view and change live content on the fly, in addition to a debug tool for Scalable Vector Graphics (SVG).
The software package also features tools made specifically for developing content for Opera Mobile platforms, including a remote debugging mode which allows you to debug your content directly from a mobile device.
This function can also be used to edit and debug content from compatible televisions and additional computers meaning if you don't have access to the PC you were using to make the content you can use another instead.
Lastly, the suite features an emulation mode which allows it to mask' as other non-Opera browsers allowing you to check your content for compatibility.
Dragonfly is being touted as a "hybrid web application", as the latest version will always be pulled from the web, ensuring it will always be compatible with whatever version of Opera you use.
Other standard tools are all part of the package. The DOM Inspector' tool allows you to examine and edit live online content. There's also a feature-packed Javascript debugger, which displays Javascript in an easy-to-use manner.
Finally, there is an extensive set of network and resource management tools.
"Developers of the world, unite! You have nothing to save but your time, frustration and probably some hair," said David Storey, chief web opener and product manager for Opera Dragonfly.
"Opera Dragonfly is more refined, more beautiful and more awesome than our earlier releases. But don't take our word for it. Try it yourself and see if it makes your day just a little bit better."
A daily dose of IT news, reviews, features and insights, straight to your inbox!
A daily dose of IT news, reviews, features and insights, straight to your inbox!
Thank you for signing up to ITPro. You will receive a verification email shortly.
There was a problem. Please refresh the page and try again.