OpenStack: The first year
OpenStack, the open-source operating system for clouds, is growing up.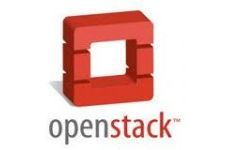 OpenStack has come a long way since it went public just one year ago, as an open source collaboration between NASA where it started out as an internal cloud project and Rackspace. In effect, it is now a free operating system for clouds.
Although it is very much still a work in progress, it is already being used by corporations, service providers, researchers and global data centres to build standard and massively-scalable clouds on standard hardware. As well as Rackspace, commercial users include Internap and Korea Telecom.
It has also attracted a big community, with hundreds of developers and more than 50 organisations signed up, said Jonathan Bryce, who chairs OpenStack's project policy board.
Participating companies range from the likes of Cisco, Citrix and Intel to tiny start-ups. Even Microsoft has had some involvement, as even though OpenStack competes to some extent with Windows Azure (as well as with Amazon EC2 and VMware vSphere), the Redmond giant realised it needed OpenStack to have drivers for Hyper-V.
A big challenge, Bryce said, has been coordinating so many contributors, especially when they are all around the world. "Rackspace and Citrix have developers in the UK, and there are others - in Spain, for example," he said. There are user groups as far afield as Egypt, Indonesia and South Korea.
He said OpenStack revised its structure earlier this year to give each of its three main elements a named project technical lead (PTL) and a core team to back them up. Those three components are a cloud computing fabric controller called Nova, an object storage system called Swift, and Glance, which is a discovery, registration and delivery service for virtual disk images.
Bryce stressed the project will remain open to all, with anyone able to submit code as a 'merge request.' However, he added contributors are much more likely to get their code approved by the core team if they put it up for discussion first at one of the project's biannual meetings.
A year in, there have already been three releases of OpenStack, with the fourth Diablo due in September, and the fifth Essex coming in 2010 (the names come from places associated with OpenStack's meetings).
The plan for year two is to drive adoption and continue adding features, Bryce added. "OpenStack has taken on such momentum," he said. "There is still a lot of opportunity and a lot of work to do, though."
A daily dose of IT news, reviews, features and insights, straight to your inbox!
A daily dose of IT news, reviews, features and insights, straight to your inbox!
Thank you for signing up to ITPro. You will receive a verification email shortly.
There was a problem. Please refresh the page and try again.