Home Office backs forensic fingerprint technology
£80,000 research grant will fund development of techniques to identify details of suspects' actions.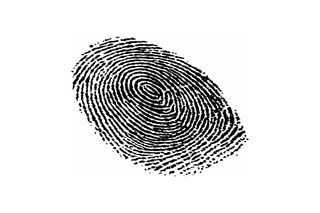 A pioneering technology to detect substances a suspect may have touched by examining their fingerprints has received a funding boost from the Home Office.
The technology, being developed at Sheffield Hallam University, takes forensic science beyond the identification of the mere ridge detail of a suspect's fingerprint.
Scientists at the university's Biomedical Research Centre (BMRC) are using Matrix Assisted Laser Desorption Ionisation Mass Spectrometry Imaging (MALDI-MSI) technology to detect substances, like drugs or explosives that a suspect may have handled, to provide additional background in a criminal investigation.
"Our research makes full use of a fingermark' left at a crime scene, giving investigators a whole new level of information on a suspect in addition to their identity." said Dr Simona Francese, from the Biomedical Research Centre.
Now the Home Office Centre for Applied Science and Technology (CAST) has recognised the potential of the centre's research to bring traditional forensic fingerprinting up to date by co-funding an 80,000 PhD studentship with the BMRC to allow for further testing.
"Seeing the calibre of the published results from our studies, The Home Office agreed and BMRC, once again supportive of this research, awarded the studentship last month," Dr Francese told IT Pro.
The new technology uses MALDI-MSI for the first time to produce multiple images of finger marks, which are made up of material from the surface of the skin and from gland secretions. They can be used to produce a detailed chemical signature that augments existing biometric information.
This could enhance the current ability of the police to identify a suspect from their fingerprints when compared to database records by detecting if he or she had also handled a condom, or explosives, or even ingested caffeine, cigarette smoke or drugs, for example all from their fingermarks.
The BMRC group carrying out the fingermark research, which was first initiated by Dr Francese in 2008 thanks to a BMRC placement studentship, has formed part of a consortium led by the Home Office's Dr Stephen Bleay at CAST since 2009.
The consortium also includes several other prestigious UK universities who are working to investigate fingerprints using different and cutting-edge technologies.
Part of the research has resulted in the creation of a special powder that can recover prints from glass, wood, metal and leather. When a solvent is sprayed on the powder, it dissolves into crystals containing chemical substances.
The MALDI-MSI technique targets a specific class of biomolecules that can detect many kinds of substances in the crystals in one analysis.
When asked how long it might take to be used in actual criminal investigations, Dr Francese said: "My guess is three years, as the specific aim of the piece of research to be started in September 2011 is the validation of the technology by the Home Office and its integration in their current forensic practice."
Get the ITPro. daily newsletter
Receive our latest news, industry updates, featured resources and more. Sign up today to receive our FREE report on AI cyber crime & security - newly updated for 2023.
A 25-year veteran enterprise technology expert, Miya Knights applies her deep understanding of technology gained through her journalism career to both her role as a consultant and as director at Retail Technology Magazine, which she helped shape over the past 17 years. Miya was educated at Oxford University, earning a master's degree in English.
Her role as a journalist has seen her write for many of the leading technology publishers in the UK such as ITPro, TechWeekEurope, CIO UK, Computer Weekly, and also a number of national newspapers including The Times, Independent, and Financial Times.