Leadership 101: What does the CIO need to know/do?
Stephen Pritchard talks to CIOs about the essential skills modern leaders need to be successful.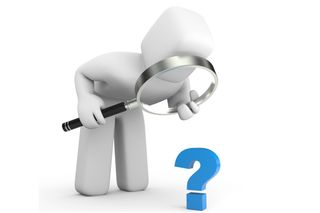 It is sometimes said that the best and perhaps the only training for a CIO's job is to be a CIO. But whilst it is true that CIOs do move from business to business, companies also need to promote new blood to lead the IT function.
From a senior IT manager's point of view, a CIO or IT director's post could represent the ultimate prize. However, the requirements of a CIO's post are changing, with businesses putting less emphasis on pure technical skills, and more on general management, communications, leadership, and the ability to manage suppliers.
IT has found its way into almost every aspect of the business. So any CIO who does not have keeping everything running at the top of their agenda, is in the wrong job.
With many of these skills best learned on the job, would-be IT leaders need to ensure that they start to broaden their experience and expertise long before they start to apply for a CIO's post.
"There is an existing pool of CIOs that businesses draw from, with one of the key questions recruiters ask being have you been a CIO'. But there are also people in finance, who have had their hands on IT, and managers from operations, who have been involved in IT-centric projects and like the discipline," says David Elton, an IT specialist at PA Consulting.
"But IT is becoming more commoditised, and more business-oriented in the way it is used," he adds. "There is a reducing need for the leader of the IT function to be IT qualified. That's not to say there is no need for deep technical skills within the IT organisation, but there is less of a need for the CIO to have an IT background."
There are, though, some key attributes that the CIO or a would-be CIO must have. First and foremost, according to Elton, the CIO needs to be able to safeguard the organisation and maintain day-to-day operations. "IT has found its way into almost every aspect of the business," he adds. "So any CIO who does not have keeping everything running at the top of their agenda, is in the wrong job."
Not just a vision thing
It is only by keeping IT running efficiency and cost-effectively, that a CIO earns the right to take on more strategic tasks. This, agrees Adam Thilthorpe, director for professionalism at the BCS, is critical to success as a CIO.
Vision is important, but it is not enough. "You have to manage to keep the lights on; you can only have a discussion around strategy if everyone has complete trust in you, and your team is able to ensure that what happens in day to day business, happens well," says Thilthorpe.
And CIOs, cautions PA's Elton, have three core responsibilities: controlling costs and bringing costs down; helping the business to manage its risks and to increase its revenues; and to develop people and skills. "The changing role goes through the IT department and into the rest of the business," he says. "The CIO's role is now as much people development, as IT development."
Allied to that is the need for the CIO to develop peer relationships with the leaders of the lines of business, and other business support functions, such as HR, legal and compliance. "Something that is tremendously under emphasised is the importance of horizontal relationships," says Graham Waller, a Gartner analyst and author of "The CIO Edge 7 Leadership Skills You Need to Drive Results".
"These are the relationships with peers, running the major P&Ls, or in the public sector, parts of the council or the government agency," he says. "Everyone understands the importance of the relationship with the people who report to you, but these horizontal relationships are incredibly important in contributing value to the business."
The more IT becomes central to an organisation's performance or profit, and the less it is seen as just a back-office function, the more critical those relationships become.
Some experts on the CIO's role go further. "As an IT manager's career develops, he or she needs their skills to shift in a different direction, so that by the time they are ready to move into an IT director's position, they understand technology, and are able to explain it," says the BCS' Thilthorpe. "But you are driven purely by business outcomes."
This means that the senior IT leader, especially if he or she is on the board, is measured by the contribution IT makes to the organisation's profitability or other top-level goals.
When it comes to serving on the board, collective responsibility comes into play: responsibility to the board and to the business' success is more important than responsibility to, or for, the IT department and its staff. The CIO needs to be a good motivator and leader for the IT team, but the role goes beyond that; a board director is a director first, and an IT leader second. "IT projects run the risk of failure if they are separate from the business," says Thilthorpe.
CIOs also need to handle a changing role. The consumerisation of IT is giving individuals within the business more say over the technology they use; tools such as cloud computing allow business lines to buy their own technology, without the involvement or even the knowledge of IT. And some CIOs are being asked to take on wider remits, such as responsibility for operations, HR, or overall business security. Pure technology is no longer what the CIO or IT director's job is about.
"In the end, if the technology itself is good enough to do the job, the job becomes how to help the business become more successful. There needs to be good technical expertise within the wider IT team, and the CIO needs to decide which skills to have in house and which to bring in," says Nick Kirkland, CEO of CIO Connect.
"But the CIO's role is a fusion of technology and business strategy. Rather than building a bigger IT department, it is about enabling the business' strategy."
This observation echoes the experience of senior CIOs. "You will always be surprised by just how much you need to know about the rest of the business you're working in so, that you can hit the ground running," says David Wilde, CIO of Essex County Council. As an experienced public sector CIO, who ran IT for Westminster Council in London, joining Essex still presented a learning curve.
And, according to Richard Harris, CIO of ARM, cultural issues, the extent of the post's responsibility, and the need to provide strategic insight to the business are among the challenges faced by the newly appointed CIO. Before joining ARM, Harris held senior IT management positions at Rolls Royce, but had always had peers at his level.
"As CIO, what strikes you is the sheer breadth of things you are responsible for," he recalls. "There is no hiding place: anything to do with information, and its supporting technologies, rests with me. But, apart from being efficient, you also have to be sensitive to the business' culture. I am now part of ARM, and how I approach these things as a leader contributes to the culture of ARM. It surprised me how ARM shaped" I had to become; that is as much a challenge as being a good CIO."
For Harris, dealing with a highly IT literate workforce brings its own challenges, and in a world where employees have access to high-quality technology at home, the CIO's role becomes one of governance.
This has also been David Wilde's experience at Essex. "As CIO you have to know how to separate out the hype from the reality on the latest and greatest in ICT," he says. "Don't make promises on the back of hype without testing it hard first."
The CIO can advocate, advise, and provide insights. But above all, he or she shoulders the responsibility for keeping the wheels of business turning.
Get the ITPro. daily newsletter
Receive our latest news, industry updates, featured resources and more. Sign up today to receive our FREE report on AI cyber crime & security - newly updated for 2023.