What is a virtual CIO (vCIO) and does your business need one?
With tech skills in short supply, organisations are turning to temporary expertise to see through critical digital transformation projects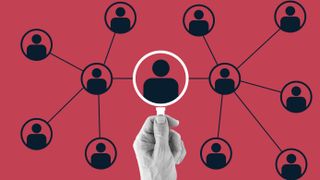 (Image credit: Getty Images)
The need for CIO skills has increased rapidly in the wake of the COVID-19 pandemic. Companies in all sectors saw the power of digital transformation first-hand, with cloud-based services used to help organisations stay productive at a time of crisis.
Indeed, IT leadership skills are more desirable than ever before, but there's a big problem: full-time talent is tough to find. Demand for interim chief information office (CIO), chief information security officer (CISO) and chief technology officer (CTO) expertise grew 83% between 2020 and 2021, according to Business Talent Group.
Now, CEOs and business owners want even more from technology. Tech analyst Gartner predicts global IT spending will total $4.4 trillion in 2022, an increase of 4% from 2021. However, making the most of technology is tough without an experienced IT leader.
One way that companies are filling the skills gap is through the appointment of a virtual CIO (vCIO), whereby a third-party contractor serves as an organisation's IT leader in a remote or virtual capacity.
Why are vCIOs becoming more prominent?
Lily Haake, practice head for CIO and executive technology leadership at recruiter Harvey Nash, confirms her organisation has seen demand for vCIOs increase rapidly during the past two years – and among one set of companies in particular.
"Since the beginning of the pandemic, we've seen the rise of the virtual CIO, particularly in small to medium-sized businesses (SMBs)," she says. The reason is simple: like their bigger counterparts, smaller firms recognise the importance of technology leadership. However, these organisations can be slower to enter the recruitment market.
"These are often businesses that have realised too late they're lacking a strategic view of technology at the executive level, and so employ a vCIO to formulate an enterprise-wide technology roadmap to align with the business' priorities."
It's this kind of high-level strategic overview that makes vCIOs a valuable commodity. Organisations can tap into an IT leader's strategic knowledge to ensure technology systems are integrated effectively. A vCIO can also work with other senior managers to identify opportunities for further innovation.
Most crucially of all, they can do this work on a consultative basis. A full-time CIO is a big expense – as well as wages, companies will have to cover additional benefits, such as pensions, expenses and even share options. Companies can appoint a vCIO and develop an IT strategy without incurring big fees, says Haake.
"Since a vCIO isn't employed directly, and often doesn't work full-time, it can be a good way for a smaller business to leverage the expertise of a 'heavy hitter' without the cost of a permanent hire," she says.
What are the benefits and drawbacks of using a vCIO?
Simon Liste, chief information technology officer at the Pension Protection Fund (PPF), says a number of his IT leadership peers work as vCIOs. The role can be a boon for both the individual and the businesses they join.
"The success of a vCIO depends on what the organisation wants, but also depends on what the organisation needs," he says. "The main thing a virtual CIO gives your business is flexibility. It gives you control, whether that's in terms of engagement or financial conditions."
With IT leadership talent being so tough to find, working with a vCIO allows companies to bring in a high-quality executive without the protracted recruitment processes that often accompany a permanent c-suite hire.
RELATED RESOURCE
The CIO imperative: Leading in the digital future
Reimagine how to differentiate with technology
Another benefit is the flexibility to scale down requirements on-demand. A vCIO will normally work for a company for an agreed period of time through a third-party recruiter. Their contract can be terminated with fewer obligations than a permanent CIO.
Liste says successful vCIOs come into an organisation and get to grips with the business' requirements quickly. They take a functional approach to the company they join and develop a strategic approach to digital transformation that might have been missing previously.
However, while the appointment of a vCIO will bring benefits, Liste says the relationship is likely to be "transactional". Unlike a permanent IT chief, a vCIO will work to a tight brief and might struggle to deliver broad cultural change, particularly as organisations grow.
That's something that resonates with Harvey Nash's Haake. Yes, a vCIO is likely to be more objective about the state of technology in a business and less influenced by its internal politics, but this ability to tread on toes can come at a cost.
"A vCIO will likely not understand the nuances of an organisation's culture and key people and may even ruffle some feathers in their pursuit of transformation," she says.
Should your business appoint a vCIO?
For most experts, the relevance of a vCIO appointment is dependent on a subtle combination of the business' requirements, the individual's management capabilities and the desired outcomes that both are looking to achieve.
While a vCIO can help solve intractable skills challenges in the shorter term, there are concerns about suitability when a full-scale business transformation is required. For the PPF's Liste, organisations must think very carefully about their long-term goals.
"If you believe that your transformation is truly dependent on digital and technology, I think you need somebody that's actually within the organisation. Transformation takes time because it's always about the people and influencing change from the inside," he says.
Stephen Booth, CIO at Coventry University, says there's no doubt a vCIO can be a great solution in particular instances. But, like Liste, he says it's going to be tough for anyone not in a permanent role to make lasting change stick.
"The tricky thing to establish, for me, will be the [workplace] culture," he says. "If you can do it in a way that means you connect with your teams, then yes – but that's a big thing to overcome, and there's no getting away from it."
Senior executives who establish the right kinds of connections, however, can make the vCIO position work. In an increasingly globalised labour market, virtual positions allow skilled individuals to offer their capabilities to a diverse range of organisations.
It's also important to note that becoming a vCIO isn't the only way skilled digital leaders can pass on their expertise. Mark Bramwell, CIO at Saïd Business School, says there's a growing trend for IT leaders to take on non-executive positions, which allows them to share their knowledge while staying in a permanent role.
"I get a lot of satisfaction from being a non-executive on a couple of boards, providing CIO-style technology level advice to others," he says. "It's about providing an independent perspective, even if it's just reassurance that they're doing the right thing or highlighting where there's gaps they might want to address."
Stay up to date with the latest Channel industry news and analysis with our twice-weekly newsletter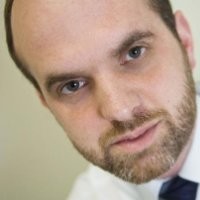 Mark Samuels is a freelance writer specializing in business and technology. For the past two decades, he has produced extensive work on subjects such as the adoption of technology by C-suite executives.
At ITPro, Mark has provided long-form content on C-suite strategy, particularly relating to chief information officers (CIOs), as well as digital transformation case studies, and explainers on cloud computing architecture.
Mark has written for publications including Computing, The Guardian, ZDNet, TechRepublic, Times Higher Education, and CIONET.
Before his career in journalism, Mark achieved a BA in geography and MSc in World Space Economy at the University of Birmingham, as well as a PhD in economic geography at the University of Sheffield.