Nokia pledges WP7 phone this quarter
Just as Apple is expected to announce a new iPhone, Nokia promises a new phone soon too.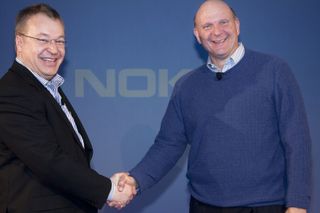 Nokia will unveil its first Windows-based smartphone this quarter, the Finnish company's CEO has said.
There have been a number of rumours surrounding the first Nokia Windows Phone 7 product, but a device appears now to be imminent, according to Reuters. It is believed the launch will coincide with the Nokia World event at the end of this month.
"Our belief is that there is a clear opportunity for an alternative ecosystem," said chief executive Stephen Elop, during a technology fair today.
Nokia announced a high-risk new strategy at the beginning of the year to ditch its own Symbian software for a deal with Microsoft. This meant a difficult eight-month period in which investors dealt with the delay between the announcement and the first Windows smartphone model going public.
Despite Elop's promises, it remains unclear whether devices will ship to end users before the end of the year.
Elop, who took over a year ago, unveiled a plan last week to cut 3,500 jobs in the company's second restructuring in six months. During the last cost cut plan in April, Nokia laid off 4,000 staff members.
This year, Apple and Samsung surpassed Nokia in the smartphone market, ending its 15-year reign at the top of the market. Nokia's quarterly phone sales to end-June dropped 20 per cent at a time when the market grew 10 per cent, Reuters added.
The news came on Tuesday, the same day Apple prepared to launch a new iPhone.
A daily dose of IT news, reviews, features and insights, straight to your inbox!
A daily dose of IT news, reviews, features and insights, straight to your inbox!
Thank you for signing up to ITPro. You will receive a verification email shortly.
There was a problem. Please refresh the page and try again.