VMWorld 2011: Colt rolls out public cloud across Europe
Fresh public cloud services are on the way from Colt, based on VMware tech.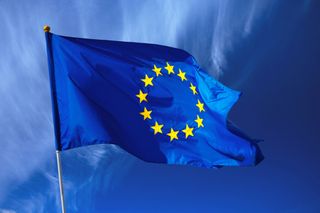 Colt is set to roll out a new set of cloud services across Europe, building on the desire by some to opt for non-US-owned cloud service providers (CSPs) and meet customer concerns around where their data resides.
The company is building on its launch of public cloud services - based on VMware's vCloud - in the UK and is rolling out similar offerings to France and Germany in 2012, with other countries to follow.
According to Steve Hughes, principal cloud specialist for Colt, companies in several European countries have concerns about where their data is stored and insist it is held within national borders. German customers in particular are looking to see data is held in Germany, due to the country's own regulations.
On top of that, companies this side of the pond have been expressing concerns about the implications of the US Patriot Act after several US CSPs admitted they would be obliged to pass on details of European customers to the US authorities, if requested.
Hughes said Colt was not looking to exploit the situation, arguing it was better for the industry that the implications of the Patriot Act were re-examined.
"It's an anomaly at the moment but there are conversations going on. There's a real understanding by the EU and the US government that it's a situation that needs to be resolved. I see it as being like the way that the EU is looking to harmonise 37 privacy regulations across Europe. In the meantime, we will work in the environment created by that Act," he said, admitting "in the short-term, it's advantageous to us."
Hughes said among plans for future cloud services was the establishment of dual data centres within countries to improve resilience.
"We're starting with UK and will roll out dual data centres to France and Germany," he added.
Hughes concluded the company had not yet decided to which countries it would roll out future public cloud services.
"We've got another three or four countries that we're looking at," he said. "We've not made any decisions though. We have a lot of customers in Switzerland thanks to our strength in the financial community. And there are businesses in Holland already talking about the US Patriot Act."
A daily dose of IT news, reviews, features and insights, straight to your inbox!
Ross Kelly is a staff writer at ITPro, ChannelPro, and CloudPro, with a keen interest in cyber security, business leadership and emerging technologies.
He graduated from Edinburgh Napier University in 2016 with a BA (Hons) in Journalism, and joined ITPro in 2022 after four years working in technology conference research.
In his spare time, Ross enjoys cycling, walking and is an avid reader of history and non-fiction.
You can contact Ross at ross.kelly@futurenet.com or on Twitter and LinkedIn.
A daily dose of IT news, reviews, features and insights, straight to your inbox!
Thank you for signing up to ITPro. You will receive a verification email shortly.
There was a problem. Please refresh the page and try again.