Apple loses out to Amazon during first round of App Store legal row
Judge rules online retailer's use of "App Store" term does not constitute false advertising.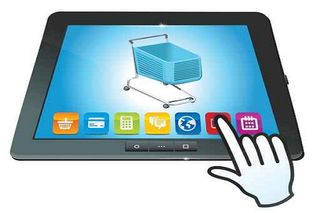 A US judge has rejected part of Apple's lawsuit against Amazon.com's use of the term App Store, ruling the firm cannot bring a false advertising claim against the online retailer.
US District Judge Phyllis Hamilton in Oakland, California, granted Amazon's motion for partial summary judgment, which only challenged Apple's false advertising allegations. Apple leveled other claims against Amazon, including trademark infringement.
An Apple spokeswoman declined to comment, and an Amazon representative could not be reached immediately.
Amazon has stepped up competition against Apple in recent years, launching its cheaper Kindle tablet computer to go after the dominant iPad and trying to lure mobile application developers to its Kindle platform.
One of the first public clashes in their tussle was Apple's 2011 lawsuit.
Apple accused Amazon of misusing what it calls its App Store to solicit developers for a mobile software download service. However, Amazon said its so-called Appstore has become so generic that its use could not constitute false advertising.
In a legal filing last year, Amazon added that even Apple Chief Executive Tim Cook and his predecessor, Steve Jobs, used the term to discuss rivals. Cook commented on "the number of app stores out there" and Jobs referred to the "four app stores on Android."
In her ruling on Wednesday, Hamilton wrote that the mere use of "Appstore" by Amazon cannot be taken as a representation that its service is the same as Apple's.
"Apple has failed to establish that Amazon made any false statement (express or implied) of fact that actually deceived or had the tendency to deceive a substantial segment of its audience," Hamilton wrote.
A trial on Apple's remaining claims is scheduled for August.
A daily dose of IT news, reviews, features and insights, straight to your inbox!
A daily dose of IT news, reviews, features and insights, straight to your inbox!
Thank you for signing up to ITPro. You will receive a verification email shortly.
There was a problem. Please refresh the page and try again.