BSA flags widespread use of illegal software by SMBs
Anti-piracy body's research suggests more than half of small businesses have used illegal software.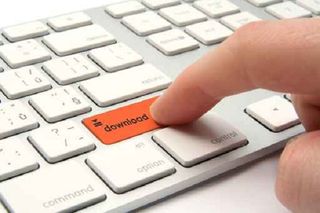 More than half (52 per cent) of UK SMBs have bought or downloaded illegal software, claims research by the Business Software Alliance (BSA).
The anti-piracy body enlisted research company Vanson Bourne to oversee the survey, which polled IT decision makers from 250 UK SMBs.
BSA discovered that 41 per cent of the SMBs that admitted purchasing illegal software had reportedly fallen victim to identity theft or had their credit cards cloned (21 per cent).
Although 88 per cent of SMBs said the use of illegal software creates liability concerns, 21 per cent admitted using software key generators, which are programmes that generate an unauthorised registration key or serial number.
"The research suggest that a large number of UK businesses have an unclear understanding of what constitutes illegal software use, at best, and a blatant disrespect for copyright law and business ethics, at worse," said Michala Wardell, UK committee chair of the BSA.
The use of illegal software reportedly proved to be accidental for many of the SMBs that took part in the poll. For instance, after discovering their software was illegal, 51 per cent said they replaced it with a legitimate copy.
Furthermore, 27 per cent paid for a legal software key and 10 per cent uninstalled the software, without replacing it.
Handley Brustad, a joint lead officer for intellectual property at the Trading Standards Institute, said SMBs that use illegal software are exposing themselves to security threats.
"While we strive to bring down dishonest traders, we rely upon businesses to take proper precautions when purchasing their software," he continued.
A daily dose of IT news, reviews, features and insights, straight to your inbox!
A daily dose of IT news, reviews, features and insights, straight to your inbox!
Thank you for signing up to ITPro. You will receive a verification email shortly.
There was a problem. Please refresh the page and try again.