Regent Street Beacon Project rolled out to 120 retailers
Regent Street shoppers reaping benefits of personalised smartphone offers and alerts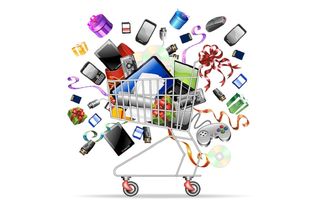 Regent Street's on-going Beacon Project has successfully reached 120 retailers and is ready to expand later this year.
The project, which began this summer, saw Regent Street become the first high street in Europe to send real-time personalised shopping content to consumers via smartphone alerts.
Beacon devices were placed in stores to push personalised messages and offers to consumers' smartphones as they walked past.
However, the messages only appear if the smartphone has downloaded a particular app designed to receive the signals.
Adam Bray is the senior corporate affairs manager for The Crown Estate, which owns Regent Street. He has championed the project since its inception.
"A key part of the success of Regent Street's Beacon Project is the fact that it is designed not to be intrusive for consumers."
For instance, The Regent Street app creates a personal profile based on consumer preferences so customers only receive information about things they specifically said they were interested in.
"We also understand that consumers are increasingly concerned about data security, which is why our app is purposefully designed so that it doesn't track or retain any personal data."
The Crown Estate said the project's next step will be a wider marketing campaign designed to drive downloads of the app.
Bray said: "Through our planned marketing activities we'll now be looking to promote the app more widely to shoppers and once we're a bit further down this road, we'll have more information on things like download stats."
Other vendors such as Tesco, Waitrose and Eat are also trialling similar technology, but many brands have been reluctant to get involved because of data privacy concerns.
A daily dose of IT news, reviews, features and insights, straight to your inbox!
A daily dose of IT news, reviews, features and insights, straight to your inbox!
Thank you for signing up to ITPro. You will receive a verification email shortly.
There was a problem. Please refresh the page and try again.