Apple Swift sees huge boost in use by developers
The popular Apple programming language, Swift, has risen sharply according to new report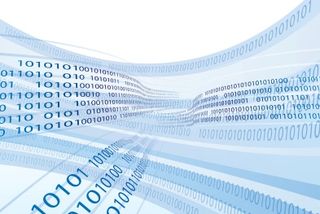 Apple's programming language Swift has seen a huge rise in popularity among developers, according to the latest rankings from analyst firm RedMonk.
Swift, created for developers to make iOS and OS X apps, has jumped from 68th to 22nd place in RedMonk's quarterly ranking report.
The news comes only a few months after the first app created using the language was released in June, with Apple launching Swift back in 2010.
The programming language was originally created by Apple to help developers create sophisticated apps using fewer lines of code.
RedMonk co-founder Stephen O'Grady wrote in a blog post: "During our last rankings, Swift was listed as the language to watch an obvious choice given its status as the Apple-anointed successor to the #10 language on our list, Objective-C.
"Being officially sanctioned as the future standard for iOS applications everywhere was obviously going to lead to growth."
The list, O'Grady pointed out, is not necessarily an indication of how popular individual programming languages currently are, but is rather "predictive of future use."
"Even so, the growth that Swift experiences in essentially unprecedented in the history of these rankings," he continued.
"When we see dramatic growth from a language it typically has jumped somewhere between five and 10 spots, and the closer the language gets to the top 20 or within it, the more difficult growth is to come by. And yet Swift has gone from our 68th ranked language during Q3 to number 22 this quarter, a jump of 46 spots."
A daily dose of IT news, reviews, features and insights, straight to your inbox!
Caroline has been writing about technology for more than a decade, switching between consumer smart home news and reviews and in-depth B2B industry coverage. In addition to her work for IT Pro and Cloud Pro, she has contributed to a number of titles including Expert Reviews, TechRadar, The Week and many more. She is currently the smart home editor across Future Publishing's homes titles.
You can get in touch with Caroline via email at caroline.preece@futurenet.com.
A daily dose of IT news, reviews, features and insights, straight to your inbox!
Thank you for signing up to ITPro. You will receive a verification email shortly.
There was a problem. Please refresh the page and try again.