Essex streets have the slowest broadband in the country
Wheatley Road in Corringham, Stanford-le-Hope and Erw Fawr in Henryd, Conwy have the slowest broadband in Britain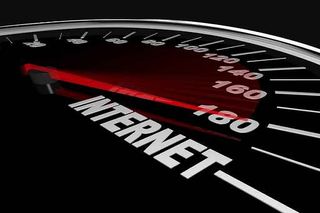 A new study has shown that it's not just rural areas with slow broadband - towns and cities are suffering too.
USwitch's report shows that Wheatley Road in Corringham, Stanford-le-Hope in Essex and Erw Fawr in Henryd, Conwy, Wales have the slowest broadband in Britain, with speeds at 0.60Mbps, which is around 30 times slower than the country's average.
Five of the 50 slowest streets tested were in Essex - this is more than any other county in the UK.
London is also suffering, with Grange Gardens in Hampstead offering broadband at maximum download speeds of 1.19Mbps.
In fact, 40 per cent of the nation have broadband speeds below 5Mbps and just 15 per cent have speeds above 30Mbps.
Marie-Louise Abretti, broadband expert at uSwitch.com, said: "Broadband is now widely considered the fourth utility, but our speed test data shows that not everyone is getting a decent service. Poor connectivity can severely affect local businesses, impact house prices and children's education, which is why it's crucial the government keeps its eye on the ball when it comes to improving UK broadband infrastructure, particularly in remote rural areas."
The data was based on two million tests run by broadband providers over a six month period. Ofcom said although superfast broadband with speeds of up to 30Mbps is available in 73 per cent of the UK, only nine per cent of the country is using it.
Abretti said USwitch's research supports Ofcom's study: "There are still areas in the UK which experience broadband speeds so slow the service is negligible. At the same time, superfast broadband connections are becoming more widely available but as our research suggests these are clearly not being utilised."
On the other end of the scale, residents living on Loundes Road in Unstone, Dronfield, Derbyshire have the fastest broadband in the country, with speeds of up to 57.58Mbps.
A daily dose of IT news, reviews, features and insights, straight to your inbox!
A daily dose of IT news, reviews, features and insights, straight to your inbox!
Thank you for signing up to ITPro. You will receive a verification email shortly.
There was a problem. Please refresh the page and try again.