New .uk domain name passes 100,000 registrations
Amazon, Apple and Starbucks among big firms registering for new domain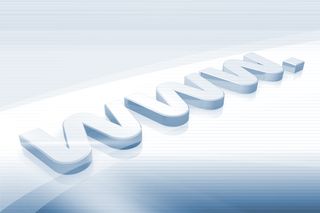 The .uk domain name has seen the amount of companies registering to use it pass the 100,000 mark.
June 2014 saw a record number of online registrations across all domain name types in the UK, with 225,000 new sign-ups, the highest since March 2000.
Companies like Apple, Amazon, Starbucks and Debenhams have reportedly signed on.
Overall there have been 10.5 million domains registered with the .uk namespace, whether.uk, .co.uk or .org.uk. Thirty six per cent of the new registrations in June comprised of the newer, shorter, .uk name.
Nominet, the internet registry company that launched .uk, sees the uptake as a reason to celebrate.
"Given that the domain name market is more competitive than ever before, this is a fantastic endorsement of the power of the UK brand," said Eleanor Bradley, Nominet's chief operating officer.
"We're pleased not only that our new .uk domain has hit this milestone, but that other .uk domains - such as .co.uk and .org.uk - continue to be so popular as hundreds of new generic top-level domains (gTLDs) hit the market.
"It shows that highlighting your UK connection continues to be a compelling prospect for businesses and individuals online."
Nominet reported taking up 50,000 registrations within 24 hours of launch, indicating that, while the demand is still there, it may be slowing up slightly.
Not everything has come up roses for Nominet since launch, however. A policy change left them in hot water with registrars after the firm revealed it would publicly display hosts' addresses and full names.
Previously Nominet allowed registrars to opt out of having their postal address being shown in search results."To opt out, you must be a consumer'" a Nominet employee told blogger Andrew Norton. "[An] individual who has registered and is using the domain name for a purpose unconnected with any business, trade or profession."
A daily dose of IT news, reviews, features and insights, straight to your inbox!
A daily dose of IT news, reviews, features and insights, straight to your inbox!
Thank you for signing up to ITPro. You will receive a verification email shortly.
There was a problem. Please refresh the page and try again.