Xero to acquire cloud invoicing specialist Waddle
The deal will enable Xero to better assist small firms when it comes to accessing capital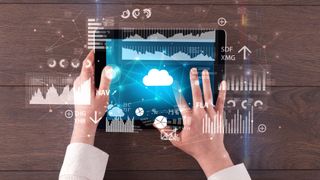 Cloud-based accounting software firm Xero has acquired Waddle, a lending platform which specialises helping small businesses gain access to capital.
The transaction, valued at AU$ 80 million (around £44 million) is expected to be completed before the end of the year and is subject to satisfaction of closing conditions. According to Xero, the transaction, integration, and operating costs are expected to have minimal impact on the company's FY21 EBITDA.
Xero CEO Steve Vamos described the Waddle acquisition as "an important step" in the company's "strategy to help small businesses better manage cash flow and gain access to working capital".
He added: "Waddle's lending platform has the potential to enable a wide range of banks, fintechs and other lenders to better support small business financial needs. We're excited about the benefits Waddle can bring to many of our customers and banking partners."
Founded in Australia in 2014, Waddle's lending platform service automates the manual processes involved in invoice financing, making it easier for banks and fintechs to lend to small businesses.
Although headquartered in Sydney, Waddle - which has been a Xero ecosystem partner since 2016 - currently also serves customers in the UK. Following the acquisition, it is expected to continue to offer services to customers and partners, including other accounting software providers.
The announcement comes two years after Xero acquired document management and collection software Hubdoc for £53 million. Following the acquisition, it was also announced that Hubdoc's co-founder and CEO Jamie McDonald joined Xero's leadership team as executive general manager of product, accounting, and global services. It is unclear whether Waddle co-founders and directors Simon Creighton and Nathan Andrews will hold any new positions within the company.
Xero offers three tiers of SaaS accounting suites targeting businesses of various sizes: Xero Starter for £10 per month, Xero Standard for £22 per month, and Xero Premium for £27.50 per month. Unlike some of its rivals, all three tiers support online VAT submission to HMRC and also offer new subscriber discounts.
A daily dose of IT news, reviews, features and insights, straight to your inbox!
A daily dose of IT news, reviews, features and insights, straight to your inbox!
Thank you for signing up to ITPro. You will receive a verification email shortly.
There was a problem. Please refresh the page and try again.