Reading, Leeds, and Cardiff are the cities best at attracting cyber security talent
The three UK cities came at the top of the charts for job availability, salaries, cost of living and tech growth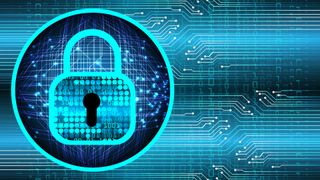 (Image credit: Shutterstock)
Reading, Leeds and Cardiff top the tables as the cities most attractive to cyber security professionals according to research by Crucial Academy.
Reading sits at the top of rankings overall because it offers the most available jobs for those looking to work in the cyber security sector, balanced with tech growth potential, decent salary levels and affordability.
The company analysed a range of factors including salary, affordability, job availability and tech sector growth among various locations around the UK to decide which cities were the best prepared for an influx of cyber security experts.
Leeds came in at second place, thanks to its high levels of tech growth potential, while Cardiff came in third thanks to its high levels of affordability and salary levels. However, its job availability is one of the lowest out of all ten cities examined.
London ranked 6th in the league table, losing points because it doesn't tick the affordability or job opportunity scores, but ranking highest out of all the cities in the salary stakes, while Edinburgh came in fifth because it too doesn't have enough jobs to accommodate cyber security professionals.
"Cyber security is one of the most serious issues UK business faces today," Tom Marcus, former MI5 spy and best-selling author of Soldier Spy said. "For young people leaving education, ex-military people looking to transition to civilian life or those looking for a career change, there is no career no more Brexit-proof than cyber security."
One of the concerning outcomes of the study was that there are still not enough cyber security experts to fill jobs and this is set to worsen over the next few years. The UK House of Lords Digital Skills Committee thinks there'll be a shortfall of 2 million cyber security professionals by 2019.
"The cyber security skills gap is a growing issue across the UK," Neil Williams, CEO of Crucial Academy added. "Every city in the ranking is a tech hub within its own right, however, it is fascinating to see which cities, based on these factors, may be more attractive to the much-needed talent pool of cyber security professionals."
A daily dose of IT news, reviews, features and insights, straight to your inbox!
A daily dose of IT news, reviews, features and insights, straight to your inbox!
Thank you for signing up to ITPro. You will receive a verification email shortly.
There was a problem. Please refresh the page and try again.