Amazon delivers 1,000 new jobs to UK cities
The company's British technology and research reach is expanding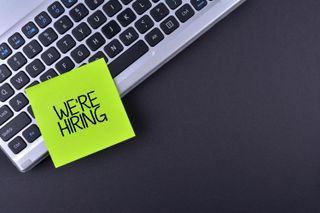 (Image credit: Shutterstock)
Amazon is to substantially increase its presence in the UK, with plans to create more than 1,000 jobs across three cities.
The majority of these new jobs will be "highly skilled" roles working on machine learning, cloud computing and software.
In Manchester, Amazon has bought the Co-op Bank's old headquarters with plans to hire 600 workers. The company's UK manager Doug Gurr referred to these as "Silicon Valley jobs in Britain", highlighting the "budding tech scene with some of the most exciting, fast-growing tech companies in the UK".
Amazon's Edinburgh office, which was the firm's first R&D centre outside of the US, will receive an expansion of 250 jobs. Offices in Cambridge, which work on the company's Kindle and Echo devices, as well as Amazon's Alexa software, will gain another 180 hands.
The new Manchester office will be based in the city's Northern Quarter, and will encompass work on a platter of different R&D projects, complementing projects across Amazon's other UK development centres.
The new roles bolster Amazon's R&D power in England and Scotland, although the amount of employees working on research for the company is dwarfed by the estimated 20,000 that have jobs in Amazon's 17 warehouses and 40 delivery stations in the UK.
Liam Fox, the international trade secretary, has called the new jobs an "enormous vote of confidence in the UK". The roles come in the wake of a new UK head office and development centre in London, which the company opened last year.
Amid fears of slow growth and the impending wildcard that is Brexit, Amazon's show of faith in the UK's technology sector will be taken as a sign from some quarters that the UK remains a major player in the tech industry.
This increase in jobs comes amid many controversies Amazon is facing, however. The company is facing social and legal backlash from paying its workers too little, not making enough local Prime Video content, and using information from its retail platform to advantage itself over independent sellers.
A daily dose of IT news, reviews, features and insights, straight to your inbox!
A daily dose of IT news, reviews, features and insights, straight to your inbox!
Thank you for signing up to ITPro. You will receive a verification email shortly.
There was a problem. Please refresh the page and try again.