The best cloud computing jobs and how to land one
Cloud computing is a growing field with great salaries and opportunities for growth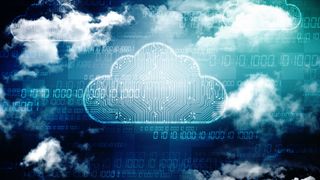 (Image credit: Shutterstock)
If there was an upside to the coronavirus pandemic it was that cloud computing had the chance to shine. Whether it was the mass adoption of video conferencing services such as Zoom or more dependence on automated software, the cloud played a big part in 2020 and, as such, was one of the few sectors that continued hiring.
If you already have IT experience and technical skills - or a desire to get some - a career in cloud computing can be very rewarding. What's more, it's an industry that is constantly evolving making it almost a future-proof career move.
The industry has a diverse range of job titles, including some very niche and experimental fields, and can accommodate all manner of skill sets. New recruits can work on internet connections, servers and storage, analytics, software and much more. It really is a case of using one's imagination, digital transformation isn't necessarily a one-time affair and the use case for cloud expand and grow constantly.
Global spend on cloud tech could reach around $150 billion over the next three years, according to Gartner, just to give you some insight into the potential for job creation within the sector.
Required skills for cloud computing jobs
There are a number of skill sets that can lead to a job within cloud computing. The more experience you have, the more likely you are to land a role, but just like in certain IT roles, lots of the learning can be done online. Developing expertise and or working knowledge in these areas can increase your chances:
Ansible
Azure
Chef
Java
Puppet
VMware
14 cloud computing jobs
1. Back-End Developer
Median salary: $101,619
As a back-end web developer, you'll be responsible for server-side web application logic and integrating front-end web developers' work.
You'll use programming languages to create the back-end code that makes the applications run as intended. You'll also write web services and APIs that front-end developers and mobile application developers will use in their roles.
2. Cloud Engineer
Median salary: $121,992
A cloud engineer is responsible for technological duties related to cloud computing, including design, planning, management, maintenance and support. They also assess a business' existing infrastructure and look for solutions to move different cloud functions.
3. Data Engineer
Median salary: $102,864
A data engineer is a type of software engineer. They are responsible for installing and compiling database systems, writing complex queries, scaling to multiple machines and implementing disaster-recovery systems. They also look for trends in data sets and create algorithms to help the enterprise use the raw data.
4. Data Scientist
Median salary: $113,309
As a data scientist, you're responsible for extracting meaning from and interpreting data. This involves using statistics and machine learning tools and methods. You would also collect and clean data.
5. Development Operations Engineer (DevOps)
Median salary: $99,604
DevOps engineers oversee code releases and typically work with developers and IT staff. They typically migrate from being developers who want to get involved in deployment and network operations or sysadmins who are interested in scripting and coding.
Working in DevOps enables them to work on planning tests and deployment.
6. Front-End Developer
Median salary: $76,929
As a front-end developer, you would work on packaging the back end's utility so users can interact with it effectively. Front-end developers convert website design files into HTML, JavaScript (JS) or CSS code, which are the front-end building blocks.
7. Full-Stack Developer
Median salary: $105,813
Full-stack developers are essentially engineers who work with databases, servers, systems engineering and clients. They work with the front and back ends of a website or application. They help clients during the planning phase of projects and develop web stacks, mobile stacks or native application stacks.
8. Java Developer
Median salary: $79,137
Java developers design, develop and manage Java-based applications. Java has many applications in different organizations, so a Java developer can work on a wide range of projects. You could work on a specific application or several applications at the same time.
9. .NET Developer
Median salary: $68,524
Working as a .NET developer typically involves designing and developing software applications that would meet a specific organization's needs. They provide support and continuous development, as well as determine and analyze the software's prerequisites.
10. Software Architect
Median salary: $113,757
Software architects function like a software developer. They work with software developers to design and execute solutions for businesses and clients. Software architects are also responsible for making executive software design decisions and wear several hats, such as communicator, designer and developer.
11. Software Engineer
Median salary: $92,046
A software engineer focuses on developing computer software and systems. They employ engineering principles and programming languages to operate network control systems, create software products and develop computer games.
Software engineers also work with clients to analyze their needs and design, test and develop software to meet those needs.
12. System Engineer
Median salary: $77,768
System engineers are responsible for monitoring and managing the infrastructure and installed systems. They also install, configure, test and maintain operating systems, application software, and system management tools to ensure systems are properly maintained and infrastructure is available at all times.
13. Systems Administrator
Median salary: $64,892
A systems administrator manages the network's day-to-day operations. They're responsible for organizing, installing and supporting all the computer systems, including local area networks (LANs), wide area networks (WANs), network segments, intranets and data communication systems.
14. Other roles
Organizations will also employ people who work directly with the cloud. Some people might work directly with cloud applications and build infrastructure for cloud providers, including:
Computer network architects
Computer systems analysts
Other positions might be responsible for working with the cloud in different ways, such as executing tasks or deploying critical applications. Some of these roles include:
Computer programmers
Information security analysts
Software developers
Network and computer systems administrators
Where to find cloud computing jobs
If you already work in IT and want to shift into a cloud computing job, you could leverage your professional or personal network to get a job in this field.
Your current workplace might need cloud computing professionals. With more companies moving their data and services to the cloud, you might be able to make a move through someone in your network.
RELATED RESOURCE
How to avoid cloud misconfigurations for operational excellence
Building the foundation of great architecture
There are many places to find cloud computing jobs, including large job boards like Indeed, Glassdoor, and LinkedIn. There are also IT- and cloud-specifc job boards worth checking out:
Online training resources:
Due to the rapid adoption of cloud computing, a number of the biggest providers have made various education resources available for budding cloud enthusiasts. While not all will guarantee qualifications or job placements, they can boost technical knowledge and discovery. Which is always good to have.
Amazon offers a range of free courses for certifications in areas like machine learning and database management. Microsoft offers free entry level lessons for its Azure cloud and Google also offers free basic courses for its cloud computing software.
Get the ITPro. daily newsletter
Receive our latest news, industry updates, featured resources and more. Sign up today to receive our FREE report on AI cyber crime & security - newly updated for 2023.
David Gargaro has been providing content writing and copy editing services for more than 20 years. He has worked with companies across numerous industries, including (but not limited to) advertising, publishing, marketing, real estate, finance, insurance, law, automotive, construction, human resources, restoration services, and manufacturing. He has also managed a team of freelancers as the managing editor of a small publishing company.