Why is digital transformation important for business growth?
Why is digital transformation important? Aside from being a buzzword, it makes the difference between business success and failure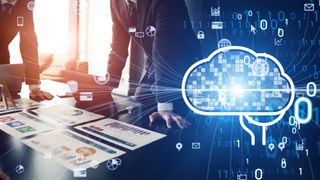 (Image credit: Getty)
While it might be a ubiquitous term in the modern business lexicon and generally seen as a positive step for most, it's important to understand why digital transformation is so important for business growth.
Traditionally, digital transformation has meant implementing systems with greater flexibility baked in by design. During the pandemic, for example, adopting a broader digital presence enabled organizations to continue operating and supported productivity during what was an extremely challenging operating period.
Several years on, the lessons of COVID-19 include the fact that digital transformation has become a necessity for businesses across a range of global industries.
Why is digital transformation important?
Digital transformation is important due to the fact that, in the modern era, properly utilized technology is not just a choice, but a key requirement for every business.
Customers are usually spoilt for choice when it comes to the businesses they work with. Those businesses that are able to provide the best possible experience for these customers will emerge on top. That could be through better data insights, personalized support, or unrivalled capabilities, all driven by the technology stack.
However, digital transformation is not just important for building and maintaining a customer base; it also helps to provide an effective employee experience. Modernizing your technology helps encourage collaboration, boost productivity, and ultimately makes it more likely that your staff will stick around.
To better understand why digital transformation can be so important to business growth, we've highlighted five of the biggest factors.
1. Everyone expects an on-demand service
In a world that is increasingly digital, customers expect companies to adopt the very best online and digital solutions to remain efficient and competitive. If it's too difficult to engage with a business online, there are always a number of competitors with the potential to offer a user easier access to their services.
Whether you like it or not, as a business you are in a technology arms race with your competitors. There are plenty of suppliers and partners out there that can help evolve your technology stack, but these are also available to your rivals. What makes you stand out is effective implementation of a digital strategy.
Employees can be just as demanding as customers. How teams interact with departments like IT, and access systems, networks, and tools for work are all fundamental to employee experience; and poor experiences will turn employees away. Companies need to consider the value of flexible and agile working, in order to deliver effective services that meet the needs of customers, as well as keep up internal collaboration between employees.
2. Employees need modern tools to be effective
The term 'new normal' was thrown around a lot in 2020, but there's no denying that in 2023, working from home has superseded traditional work models to become standard for a number of employees. Productive tools for working from home must be provided by employers, and effective digital transformation is a vital undertaking for maintaining employee engagement.
RELATED RESOURCE
Discover what user expectations mean for your organization and how they're changing.
Digital transformation provides a valuable opportunity for core business functions, such as finance and HR, to move away from manual processes and work to automate key areas like payroll. The time saved by installing proper automation can enable leaders to focus on wider business opportunities.
Productivity platforms like Slack, Teams, and Zoom have become not just commonplace in the office, but tools to be relied upon for teamwork. True, employees can keep in touch with one another easier than ever before, but they can also use these platforms for collaboration, implementation of more efficient strategies, and assigning work fairly and effectively.
In most businesses, all of this rests on the shoulders of the IT department, which has to maintain top network performance, and enterprise-wide security, and advise on employee use of tools.
3. Security is a top business priority
A major headache for many IT leaders is how to balance shifting more data to the edge of company networks, without sacrificing the security of said data. As time goes on, this task becomes more difficult, with threats evolving to counteract the security practices of the past. In response, companies must enforce rigorous protocols around data compliance and access.
But even the most stringent security measures are useless if an underperforming network forces staff to go elsewhere for flexibility or faster speeds.
It is essential that progressive businesses implement a security strategy consistently across all networks, applications, and data, whatever services or service providers are being used.
When digital transformation goes wrong
As we look beyond the pandemic-enforced remote working to hybrid working models that incorporate workers' different lifestyle needs, up-to-date security measures are especially important. Executives will need to balance security strategies that work for in-office staff with measures that still keep remote workers on personal networks and devices safe.
To allow the effects of digital transformation to be truly transformative, CIOs should surround themselves with both business and technology partners that understand the broader business objectives and can operate honestly and transparently to achieve these goals.
4. To strengthen business partnerships
Demands from customers are increasing, and competition within industries is fierce. Firms are becoming increasingly reliant on each other, working with suppliers and distributors, sub-contractors, and specialized consultants, with the aim of producing a diverse range of products and services that interest customers.
Managing these partners often requires document-based communication, a process traditionally viewed as an exhausting obstacle to efficiency. But technology is now available that can redesign this process.
Utilizing an eSignature system, for example, can enable a streamlined workflow that is more transparent, timely, and accurate. This can even bridge the gap to mobile technology, helping employees be more effective and productive day-to-day.
RELATED RESOURCE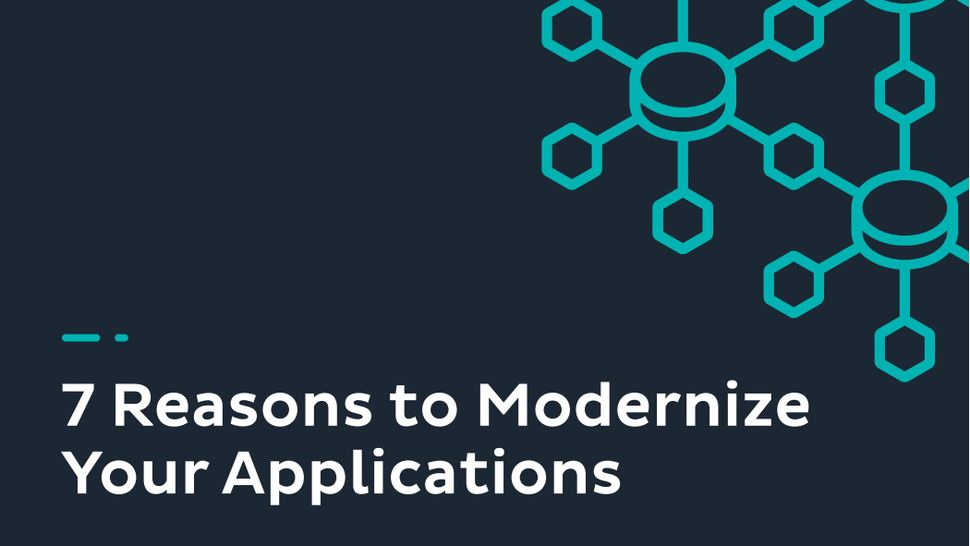 Seven reasons to modernize your applications
Observability needs for application modernization
Public-facing changes to a business can often be chosen over internal improvements, especially with the increasing pressure on IT departments both in terms of budget and responsibilities. However, this is a mistake to be avoided.
By constructing a digital process at an early stage, and integrating technology throughout the wider organization, businesses stay up-to-date and open themselves up to future partners.
Internal processes can become more efficient and adaptable, with the ability to scale as the business grows. Over time, digital transformation strengthens any business partnership, paying for itself in its overall benefits.
5. Make better decisions, faster
Placing data and analytics at the centre of a digital transformation strategy will allow businesses to take advantage of big data.
Enterprises today have access to greater volumes of data than ever before, in no small part due to the Internet of Things (IoT). With the right set of analytical tools, this data can be converted into valuable business insights that can be used to make more informed, quicker decisions.
Digital transformation done right
The deeper analytical tools are embedded in business operations, the greater the integration and effect they can have.
Using the correct tools, this data can be analyzed for invaluable business insights and can help inform fast-paced decision-making. The greater the degree to which analytical tools are placed within the heart of the business, the greater their positive effects can be.
Technologies that utilize artificial intelligence (AI) could be key to an organisation's processing of big data. Innovation in this field continues at pace, and the sector can expect to rely even more heavily on processes such as machine learning for timely and well-informed decisions as research goes on.
It's difficult to keep track of all the developments in the tech sector that help, now and in the future, with digital transformations. However, AI has a surefire seat at the table going forward, and is likely to be crucial in developments regarding big data.
This is particularly relevant given the recent acceleration of development in the generative AI space and the emergence of powerful new tools to support organizations.
To further help you along your journey, we have also put together a quick guide on digital transformation quick-wins – simple steps that every business can try to quickly overhaul their operations.
Get the ITPro. daily newsletter
Receive our latest news, industry updates, featured resources and more. Sign up today to receive our FREE report on AI cyber crime & security - newly updated for 2023.
Dale Walker is the Managing Editor of ITPro, and its sibling sites CloudPro and ChannelPro. Dale has a keen interest in IT regulations, data protection, and cyber security. He spent a number of years reporting for ITPro from numerous domestic and international events, including IBM, Red Hat, Google, and has been a regular reporter for Microsoft's various yearly showcases, including Ignite.