How to share and publish a calendar in Office 365
How to know if a colleague is free for a meeting, and find out how to share or publish your calendar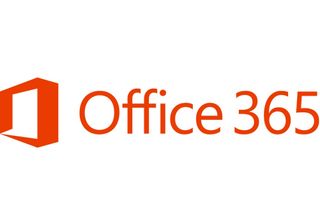 If your organisation uses Office 365, it's handy to know how you can share and publish calendars with your colleagues with the cloud-based service. Especially if meetings make up most of your work life.
Office 365 offers some powerful yet simple ways to share calendars between members of staff. In addition to sharing calendars on the desktop version of Outlook or on the web, you can also subscribe to calendars using a smartphone or tablet.
The difference between calendar sharing and publishing
It is important to note there is a difference between sharing a calendar and publishing it. Calendar publishing creates URLs that you can give to people outside your organisation. The recipient can, with a URL, subscribe to your calendar by using Outlook or Outlook Web App, and the other lets the recipient view your calendar in a browser.
Sharing a calendar allows users to invite people in their organisation to see their calendar. Users who share their calendars can specify how much detail the recipients can see.
Sharing and publishing your calendar in Office 365 is quite easy. Just read through these steps to find out how.
How to share your calendar in Office 365
To share your calendar in Office 365, head to your Outlook Web Access web page and click on the Calendar icon. Then click the Share icon and choose which calendar you would like to share.
In the 'Share with' field, type the email address of the user or users who you wish to share your calendar with. Then select what permissions you wish each user to have using the drop down menu next to their name. Finally click end.
Note here that Office 365 users will only be able to share detailed calendar information with other Office 365 users. Other may only be able to see free/busy information of Office 365 users.
If you want outside users to view full details of your calendar, you must choose the Publish option.
Publishing your calendar
To publish your calendar so others outside your organisation can see full details, login to the Office 365 OWA and click Click on the Calendar icon. Then click Settings (the gear icon on upper right corner of screen). Click Options and choose Publish Calendar. Choose the calendar you wish to publish. Choose the permissions for the published calendar: (Not Shared, Full Details, Limited Details, Availability Only), then click save.
Click the left arrow next to Options to return to your Mail or Calendar. The select the Settings icon, click Options > Calendar > Publish Calendar. There will be two links. Copy the links and send these links to the users whom you wish to have access. Users will need to choose the HTML link if they are not on Office 365. Office 365 users can either use the link to open the calendar in a browser or Outlook.
Publish a shared calendar
A calendar needs to be published before it can be shared. If you don't have the correct permissions to the calendar in question, you need to get someone who does to do this (for instance, an IT administrator).
Then type in the full address of the shared mailbox whose calendar you wish to share and click Open. In the shared mailbox, choose Calendar. In the main window, select Share, then "Publish This Calendar to Internet" Then select your settings and click Start Publishing. Two links will come up - the top one is the Link for subscribing to this calendar - copy it somewhere and then click Save.
To remove a share from a calendar
To remove someone from sharing your calendar, right-click on the calendar you want to unshare and select Permissions. Right-click the user's name and choose Remove. Choose Save.
Stay up to date with the latest news and analysis from the world of cloud computing with our twice-weekly newsletter
Rene Millman is a freelance writer and broadcaster who covers cybersecurity, AI, IoT, and the cloud. He also works as a contributing analyst at GigaOm and has previously worked as an analyst for Gartner covering the infrastructure market. He has made numerous television appearances to give his views and expertise on technology trends and companies that affect and shape our lives. You can follow Rene Millman on Twitter.