How to change your Gmail theme
Find out how to use your own custom background for your Gmail inbox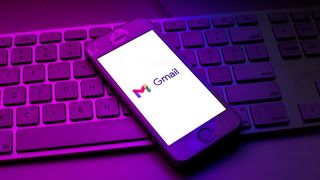 (Image credit: Getty Images)
Back to the complete guide to Gmail
Gmail's minimalist design is functional and inoffensive, but you would be hard-pressed to call it eye-catching. Thankfully, Google will let you customise how your inbox looks with your own photos and themes.
Navigate to the settings menu by clicking on the gear icon in the top right corner of your Gmail window. Click on 'Themes', and Gmail will open a pop-up window where you can choose a custom background for your inbox.
Google will offer you a selection of featured photos to use, all of which are attractive and high-quality images. You can also opt for a change in colour scheme or a piece of artwork, if you want to keep it simple.
You don't have to stick to the pictures that Google suggests though. If you click on 'My Photos' in the theme selection window, it will show you a list of all the albums in your Google Photos library. Don't have any albums in your Google Photos library? You can also upload your own image, or even paste the URL of a picture from the web.
Once you've selected a photo, you can even use basic editing tools to tweak how it looks in your inbox. You can apply a vignette effect to the edges, making them darker, and you can blur the image with a slider so it doesn't distract from your emails too much. You can also select both light and dark themes for the text, ensuring that your emails won't clash with a more subdued image.
Click save, and voila - your Gmail inbox has a brand new coat of paint. You can also share your theme with others via an email or shareable link.
Stay up to date with the latest news and analysis from the world of cloud computing with our twice-weekly newsletter
Adam Shepherd has been a technology journalist since 2015, covering everything from cloud storage and security, to smartphones and servers. Over the course of his career, he's seen the spread of 5G, the growing ubiquity of wireless devices, and the start of the connected revolution. He's also been to more trade shows and technology conferences than he cares to count.
As reviews and community editor, he's responsible for leading IT Pro's wide-ranging product coverage, and is an avid follower of the latest hardware innovations. He's never happier than when tinkering with complex network configurations, or exploring a new Linux distro.
In addition to managing the IT Pro Panel and working with the community of IT leaders that make it up, he co-hosts the IT Pro Podcast, where you can hear him ranting about his love of strange gadgets, his disdain for Windows Mobile, and everything in between.
You can find Adam tweeting about enterprise technology (or more often bad jokes) @AdamShepherUK, or you can email him at adam.shepherd@futurenet.com.
Thank you for signing up to Cloud Pro. You will receive a verification email shortly.
There was a problem. Please refresh the page and try again.